OVER THE SINK KITCHEN RACK
Organize your Kitchen area without eating up space
Read More Below
PRODUCT DESCRIPTION
WHAT ARE The features?
Space-Saving
Use this dish drying rack above the sink or on the counter to make it easier to drying cutlery and supplies, saving a lot of space and time, and the water will fall directly into the sink, making the kitchen cleaner.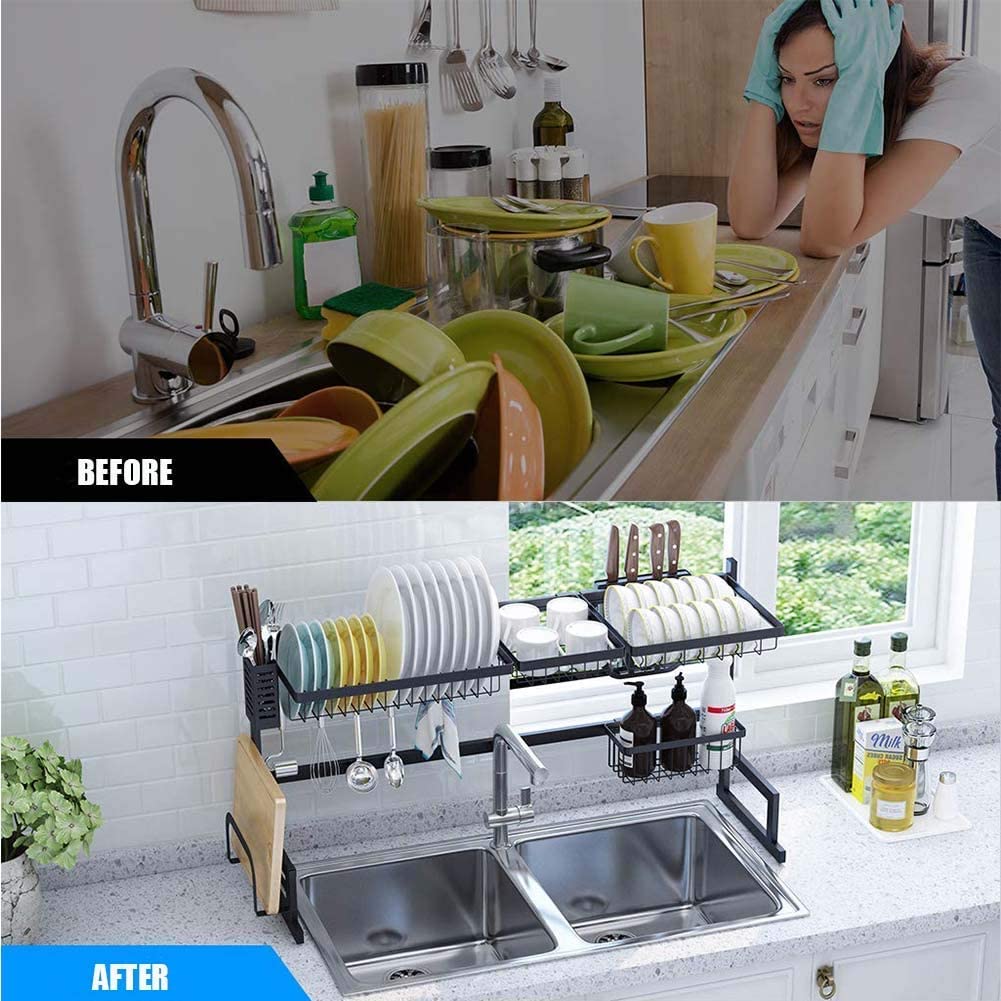 No rust, No stains, Strong Material
This dish drying rack kitchen organizer is made with 304 stainless steel covered with a Piano Black Finish, easy cleaning, and no rust.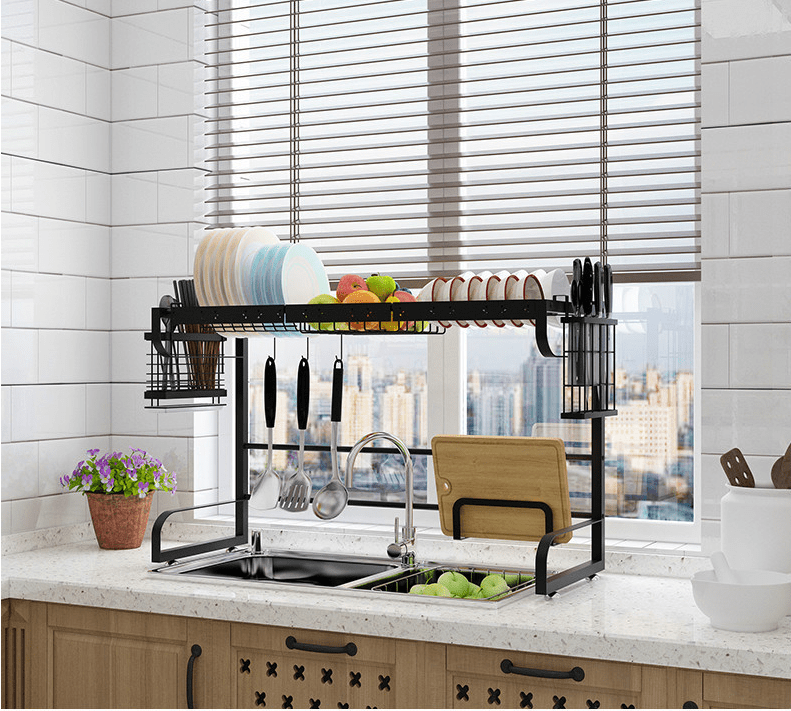 Easy Assembly
Each dish rack is equipped with a hex key for the bolts so no extra tools are needed. Installation is very simple, please follow the instructions, tighten 4 screws, assemble the corresponding module, it only takes 10 minutes.
We're not blocking your line of sight either!
The high Compatibility rack ensures you ease while working on your Kitchen Sink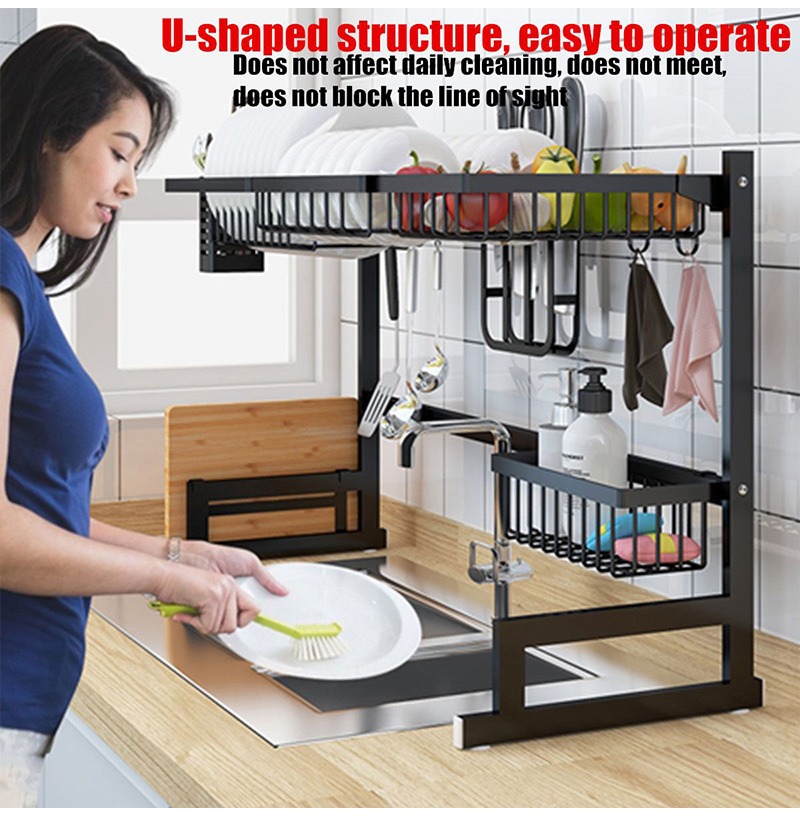 It Passed the Test!
Still don't believe it's strong?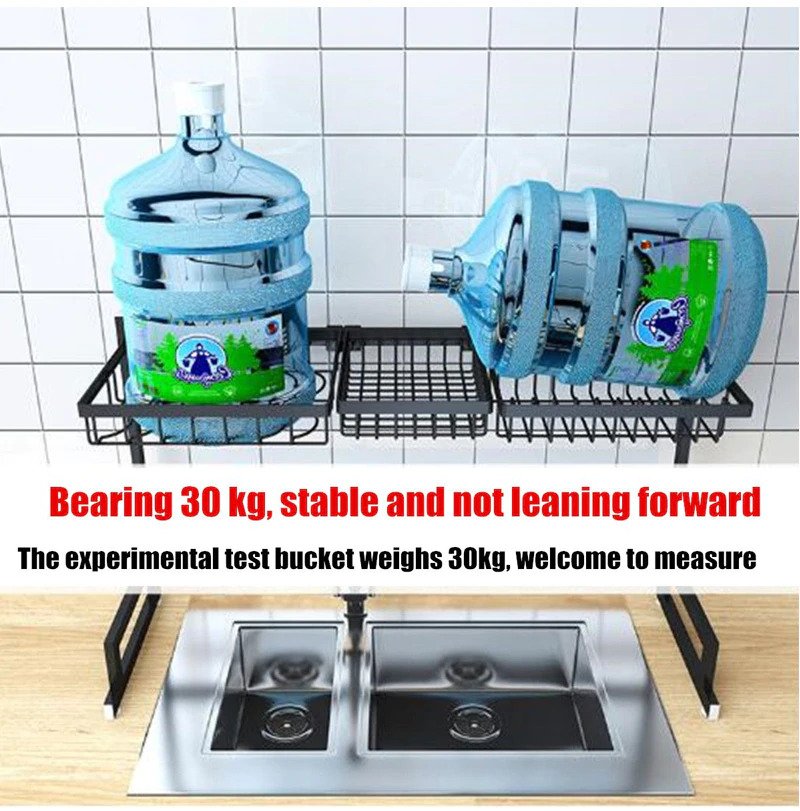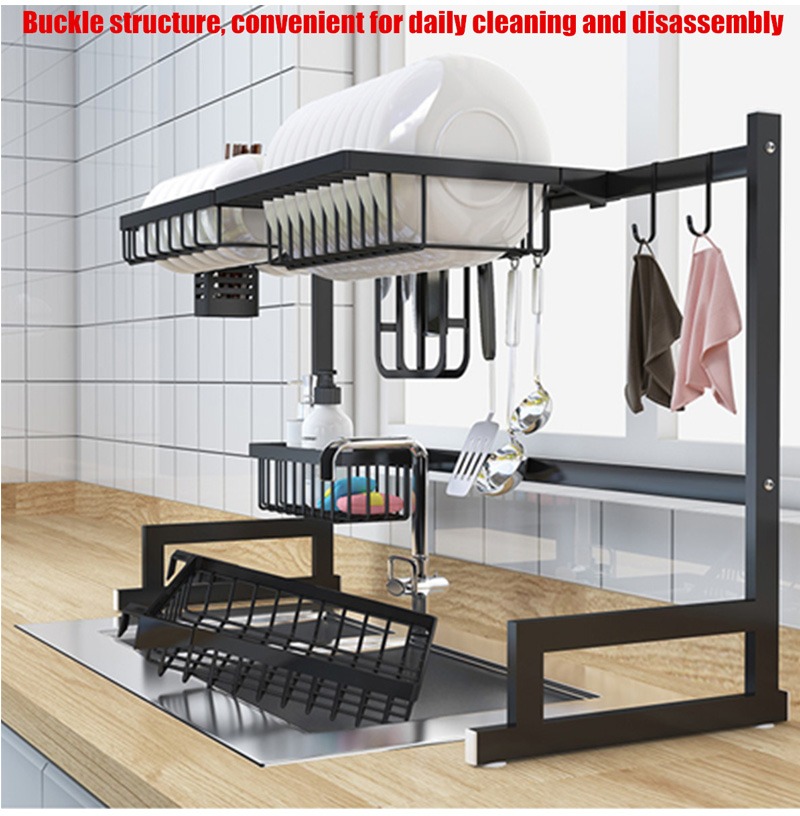 All your Kitchen stuff is Sorted
1 dish rack, 1 bowl rack, 1 knife holder, 1 fruit & vegetable basket, 1 chopping board rack which could be a pot cover holder, 1 square basket which could be a detergent holder, 1 cutlery holder/chopsticks cage, and 4 hooks.

PS: All these parts are adjustable and removable thus you can DIY them to your preferences.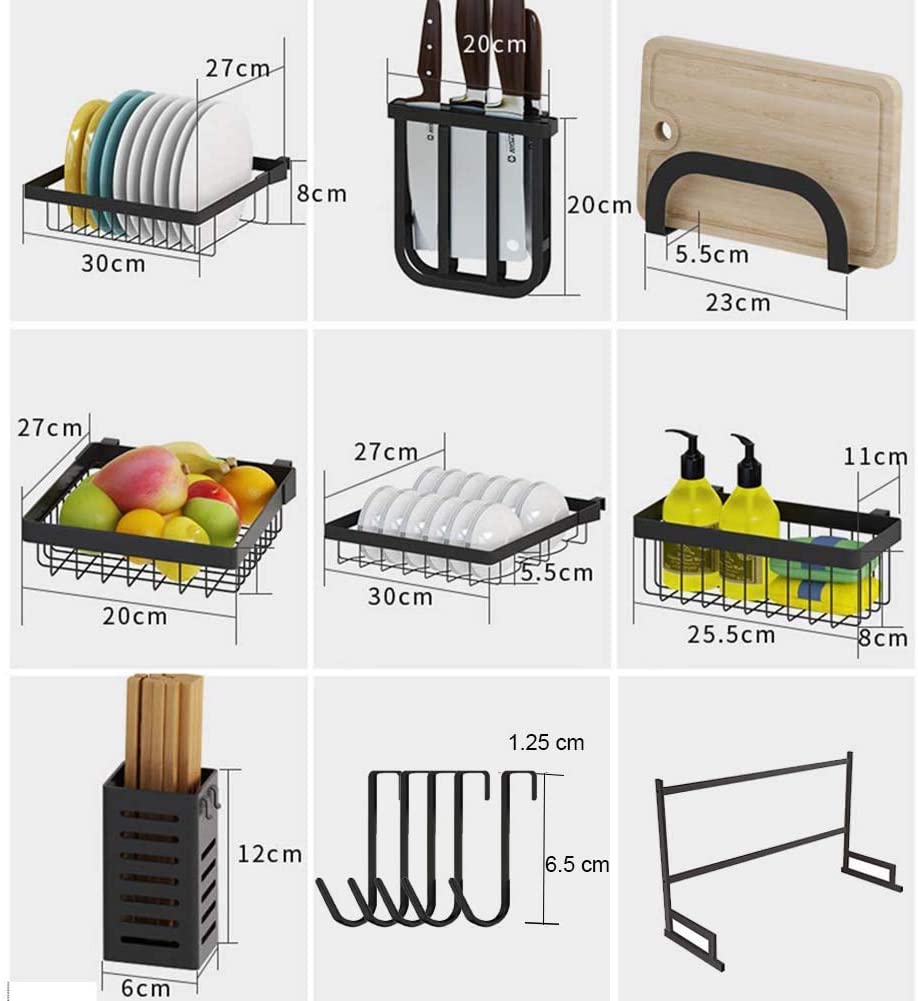 Will it Fit your Kitchen Sink?
Be Sure to Measure the Height of your Faucet and the length of your sink.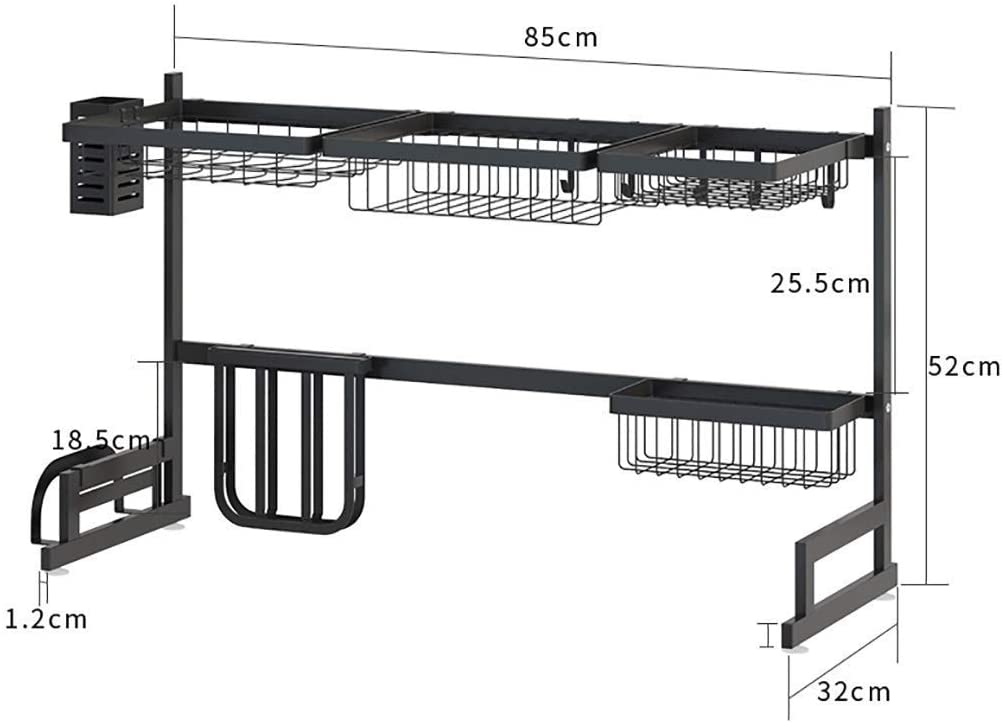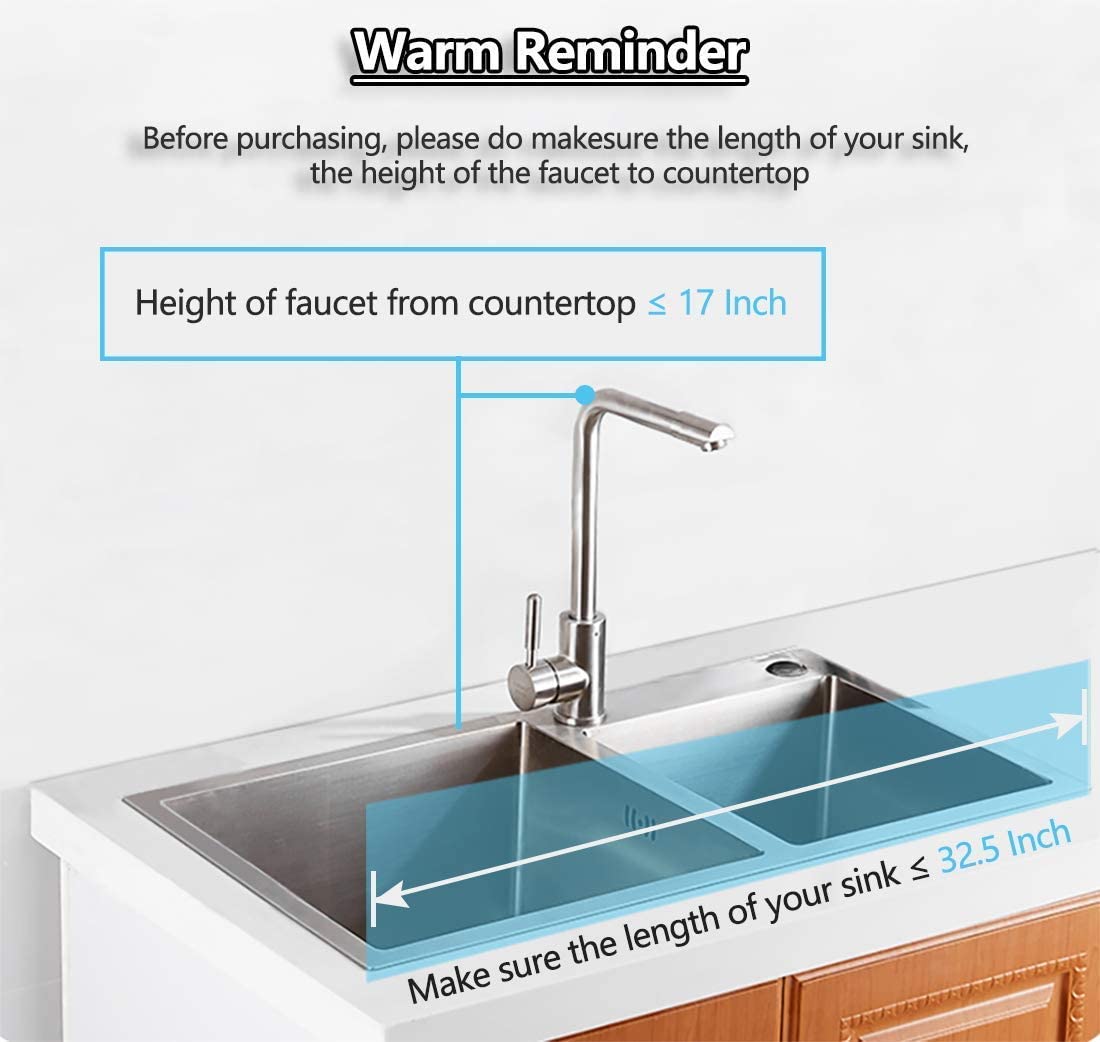 The Features are Endless!!
Keep your Knives safe with the guardrail holder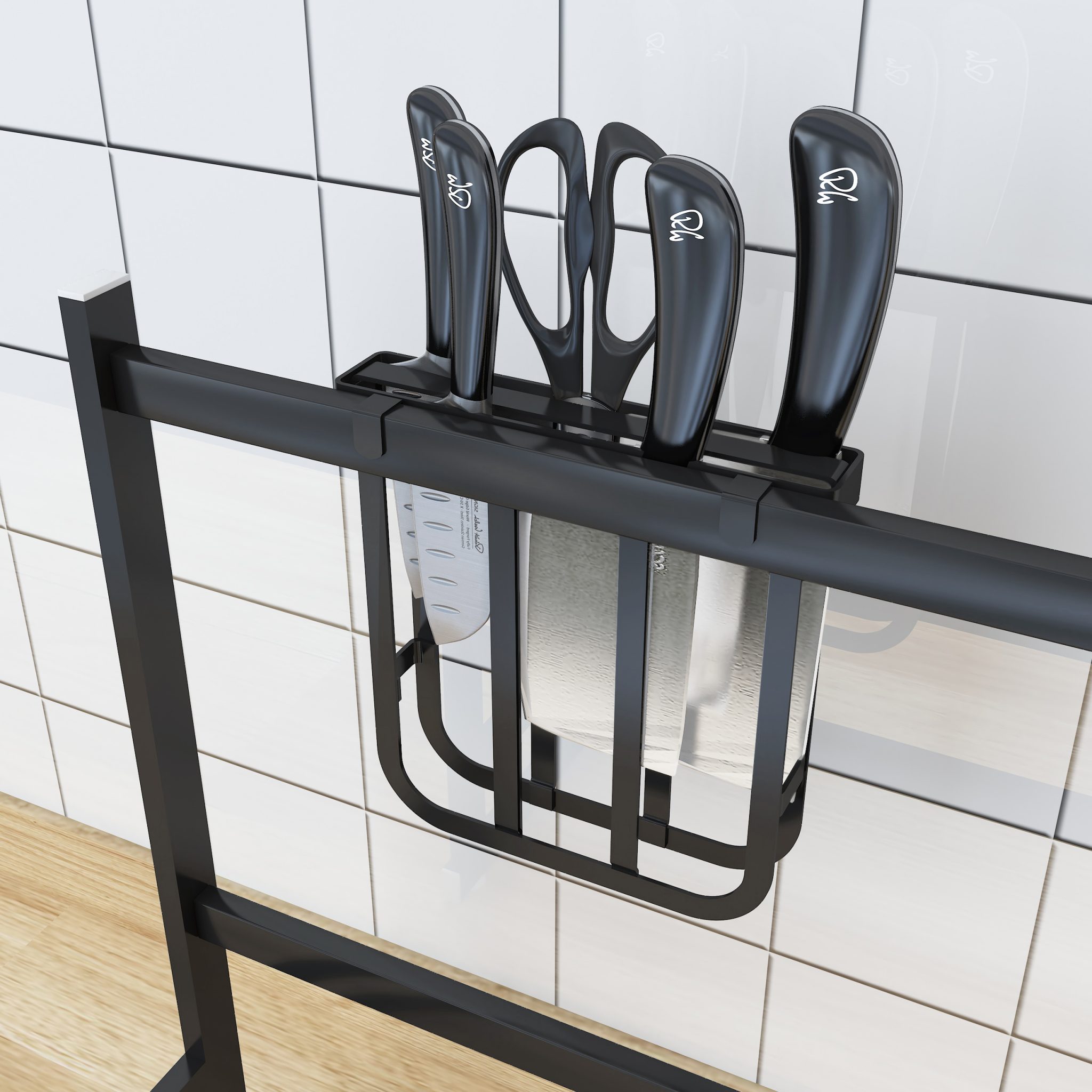 Your Rack won't be wobbling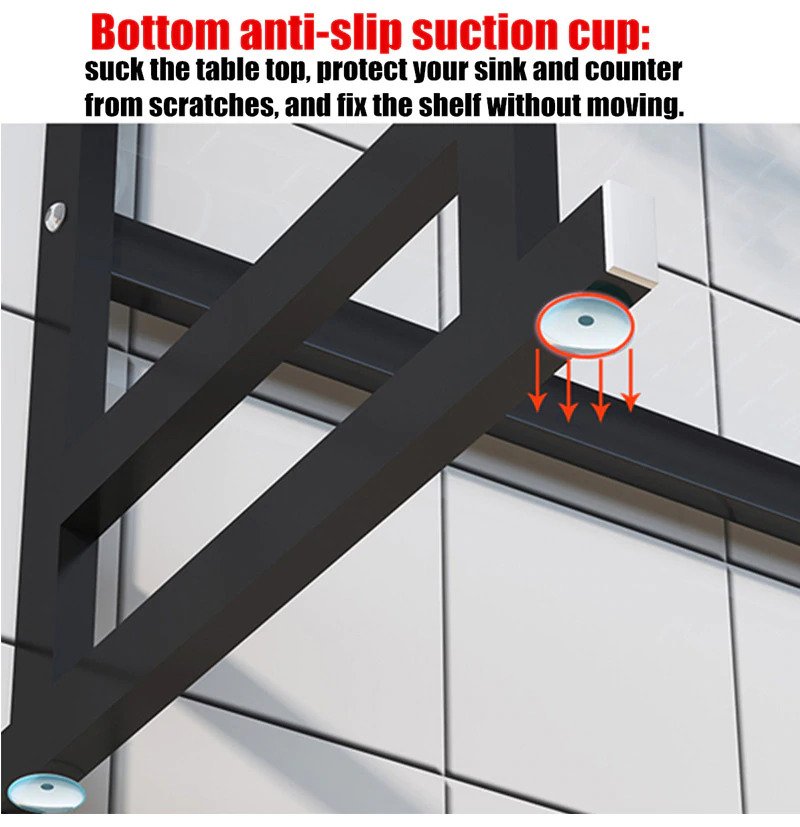 Easy Cleaning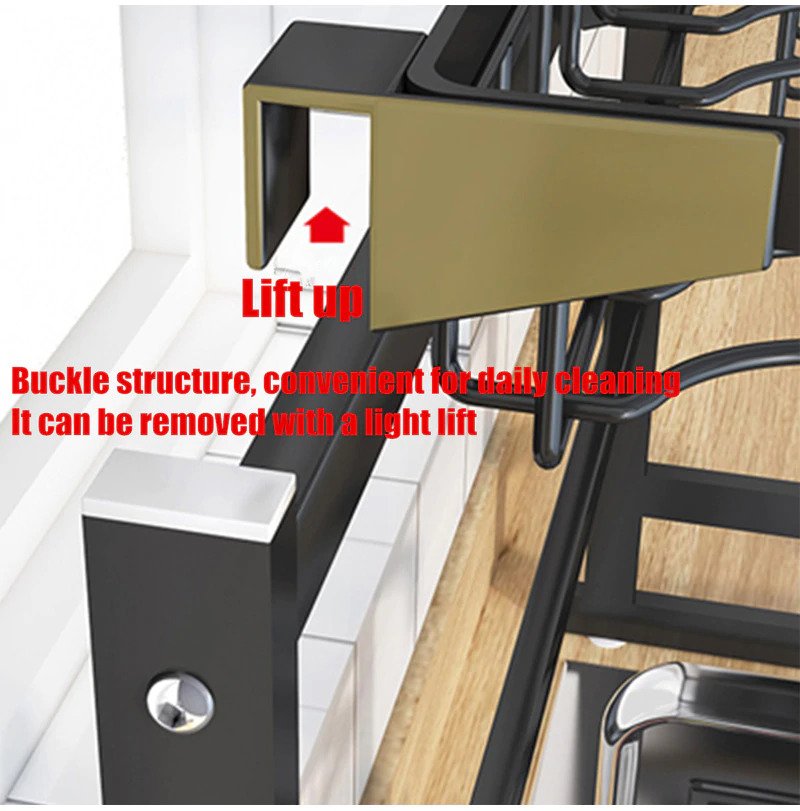 PRICING
Normal Price: Sh. 9,000/=
Offer Price: Sh. 6,999/=
How Do we deliver?
All Orders are Shipped as soon as you place your order. you'll get your order in 24 hrs, Mostly less
Home/Workplace Delivery

This Applies for Orders within Nairobi and Kiambu Counties. For this, you can pay cash or M-Pesa on delivery.
Delivery charge; Sh. 250
Parcel/Courier Delivery

For All Orders Outside Nairobi and Kiambu. Sh. 350 for Delivery. You have to pay before we ship your goods. Use our M-Pesa paybill:

Business Number: 251823

Account Number: (Your Name)

We'll contact you to arrange for delivery
Nairobi CBD
Pick-Up and Delivery

Come pick up at our shop in Nairobi CBD or call us to deliver to you for free in Town