Signature Style Defined
Create an attractive, polished look in any bedroom with the Pleated Bedskirt With Two Pillowcases-Blue. This simple yet classic piece offers a solution for those looking to stylishly fill the gap between the bed frame and floor. A clean, timeless design, this bed skirt offers a beautiful look with gracefully ruffled edges.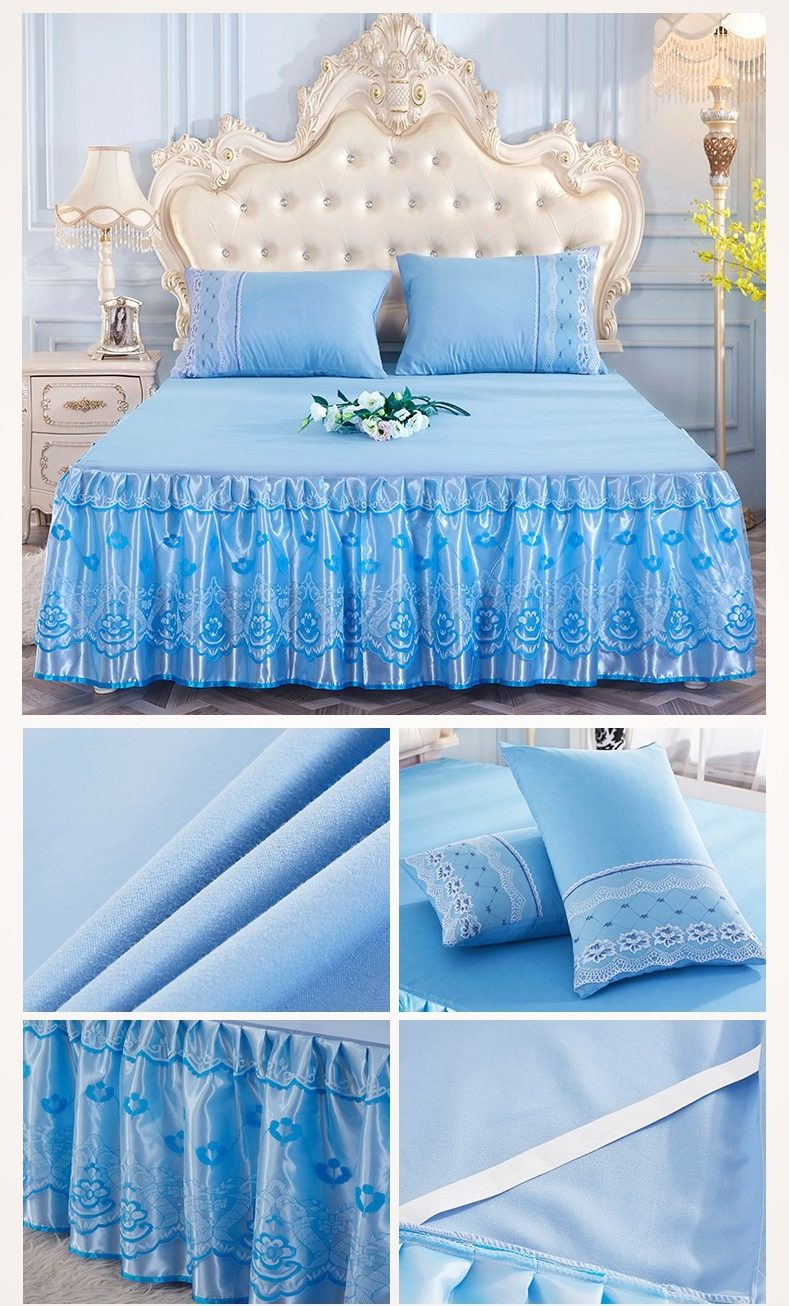 Pull Together the Room
The plaited bed skirt creates a neat, finished border around the perimeter of your bed and the top. It's a design-minded and affordable way to make extra space for concealed storage, or simply to bring refined style to the room.
Comes With a Pair of Pillowcases

Supple Linen and Polyester

Classic, stylish ruffle detailing

Hypoallergenic, fade, wrinkle and stain-resistant

Fits traditional bed sizes with an 18-inch skirt length

Machine-washable and easy to care for
100% Hypoallergenic
The Pleated Bedskirt With Two Pillowcases-Blue features a high-quality, 100% microfiber and Linen textile that resists wrinkling, fading and staining — all the while remaining supple to the touch.
For those sensitive to allergens and dust, the bed skirt's material helps deflect environmental irritants with a durable hypoallergenic construction. Both functional and stylish, this signature piece is built to last. Machine washable and dryable.