Space Saving S Shape Hangers
More closet space
5 tier hanger helps you keep your closet neat and organized.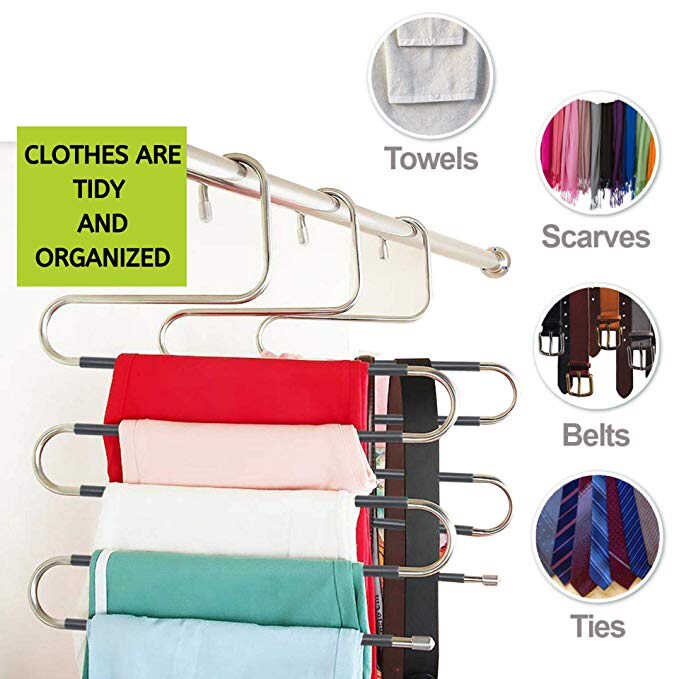 Use fewer hangers 
maximize your closet space by just using 1 hanger instead of 5 hangers. No more messy, stuffed cloths.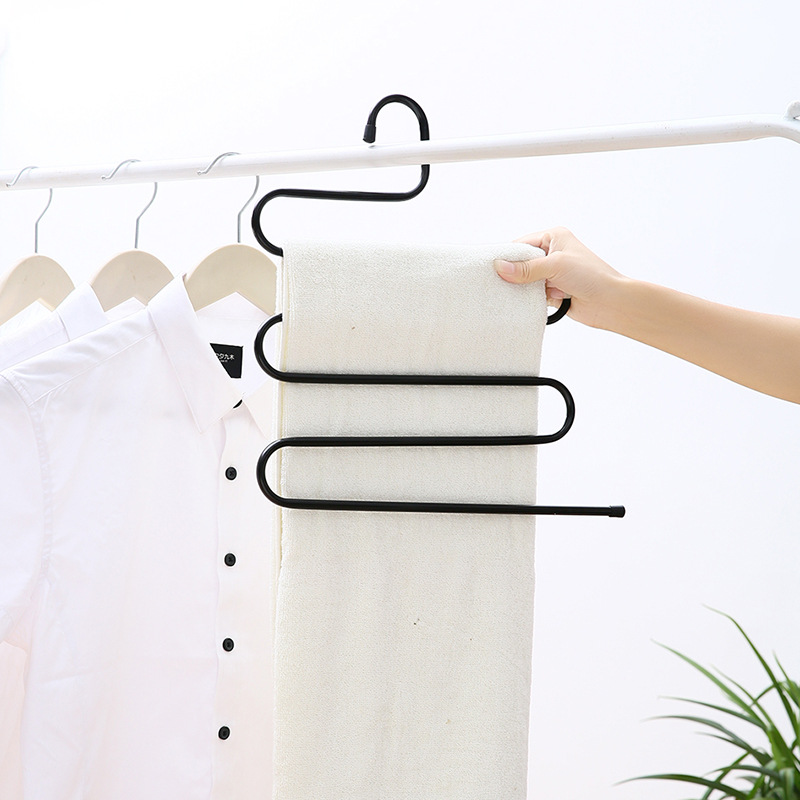 Clothes are easy to find
Organize your clothes using the hangers to hang jeans, pants, pants, scarves and all other clothes.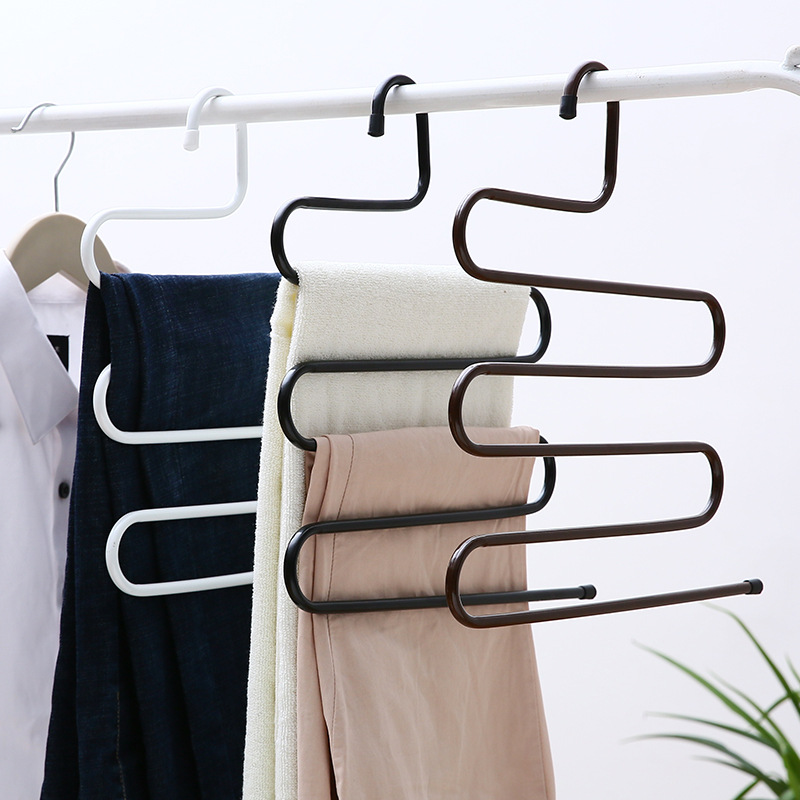 Clothes Won't Wrinkle 
Clothes stay on the hanger and are less likely to wrinkle with more closet space.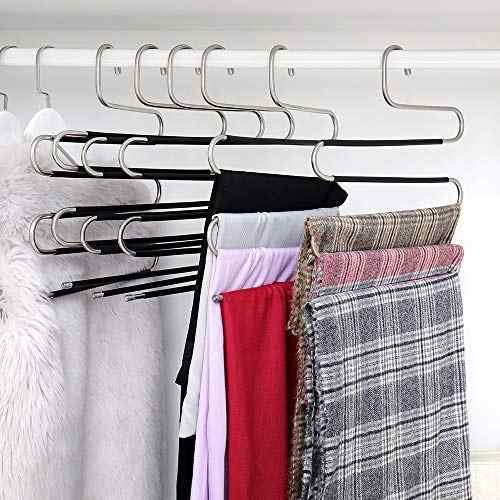 Clothes stay on hanger 
these hangers have extra grip to prevent your clothes from falling off.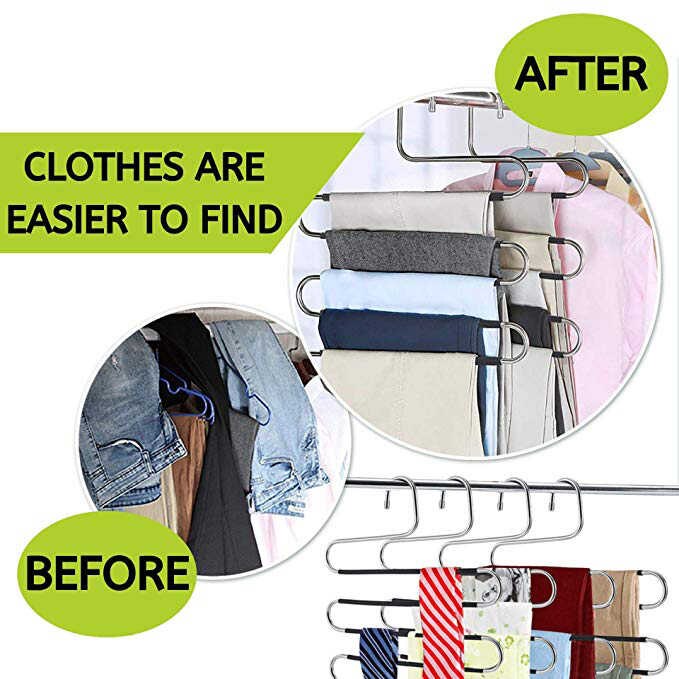 Long-lasting Hangers
Hangers do not lose their shape when hanging heavy clothes.