Large storage function
perfect storage set for the bathroom. Wall storage: enough space to hold toothbrushes, toothpaste, razor, facial cleanser, comb, etc. bathroom supplies.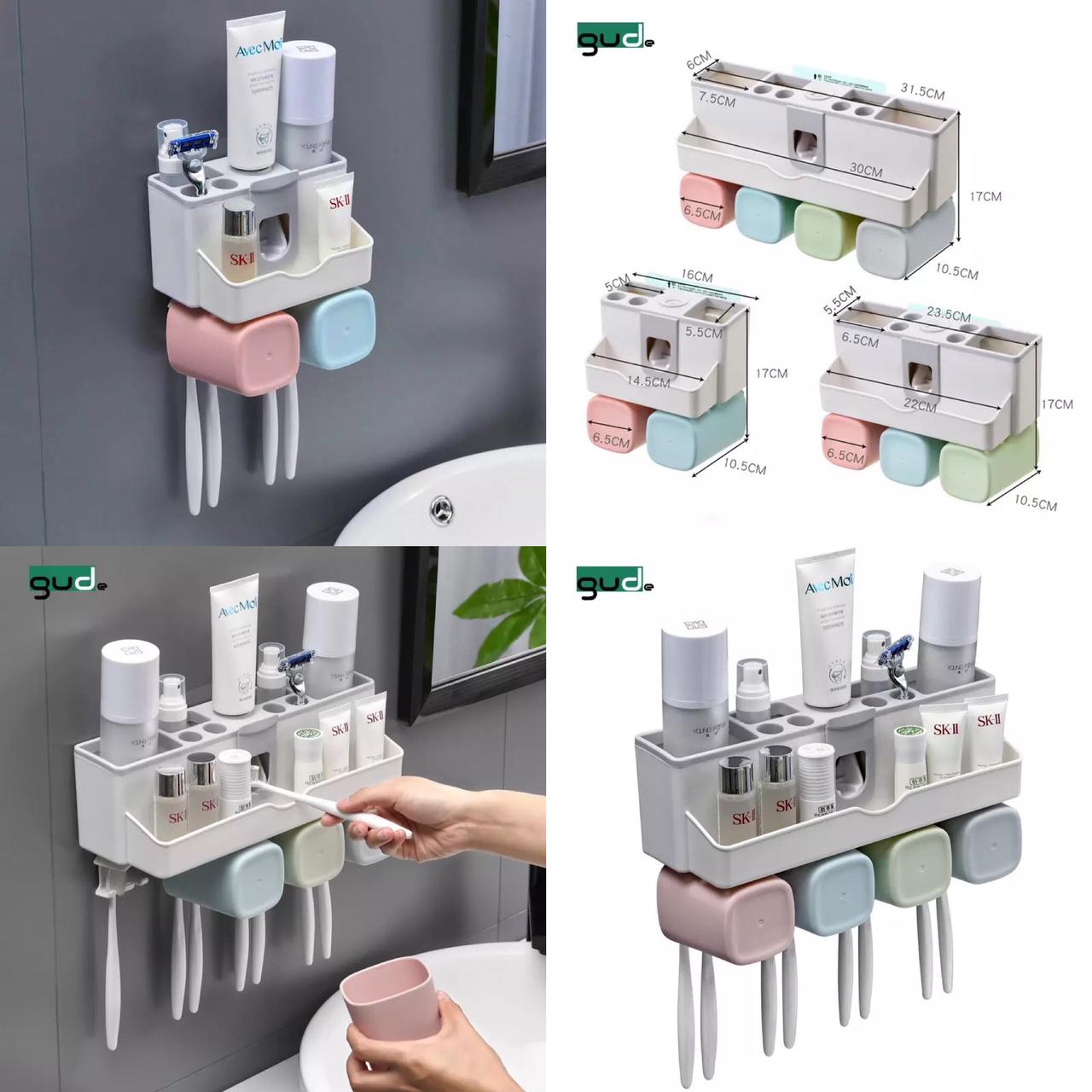 Glasses for different members
A warm heart toothbrush accessory set. Family toothbrush holder organizer. 3 Wall Mounted Toothbrush Holders – 3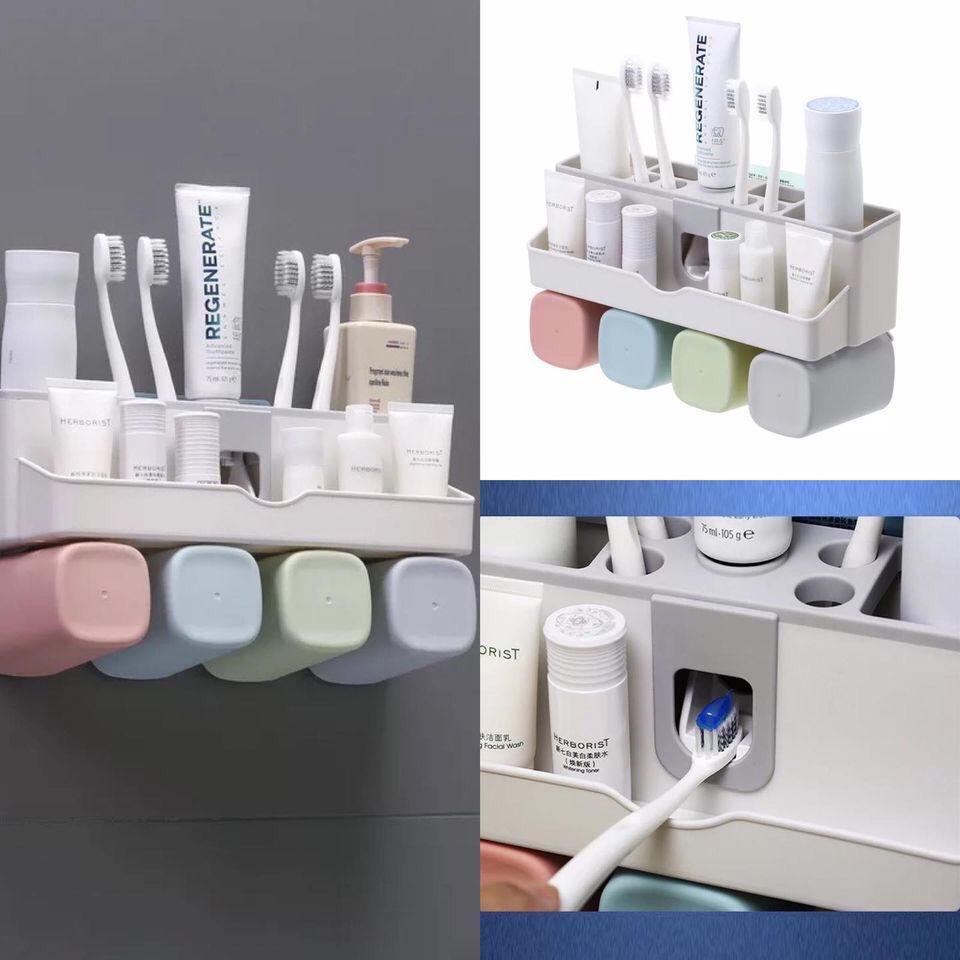 Different Color Brushing Cups Provided
Side brush cups to drain water. Wall mount for toothbrushes to prevent water from staying dry.
toothbrush wall mount, super no trace stickers no drilling or nailing required. Wall-mounted toothbrush holder.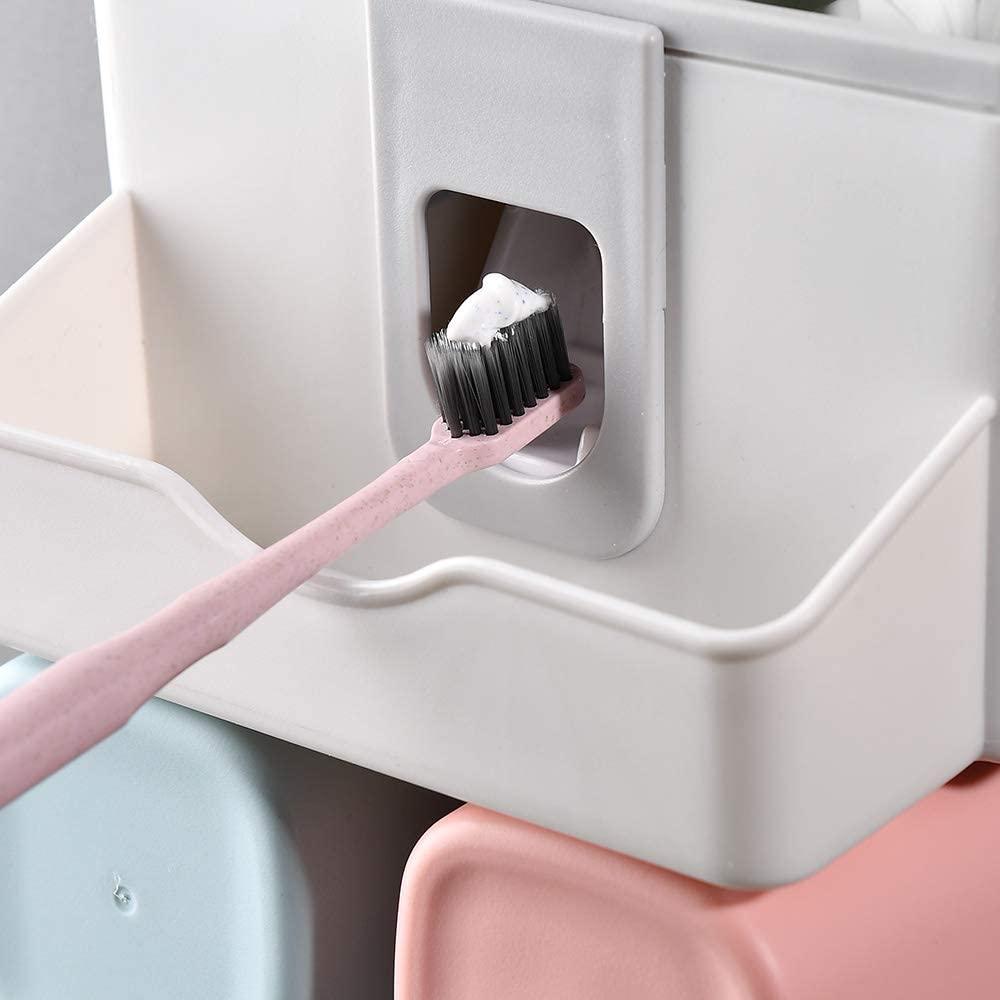 Toilet Storage Holder
Super trace-free ABS plastic stickers are provided. You don't need to drill holes in the wall, just hang on the wall via super sticky stickers, easy to install and easy to move.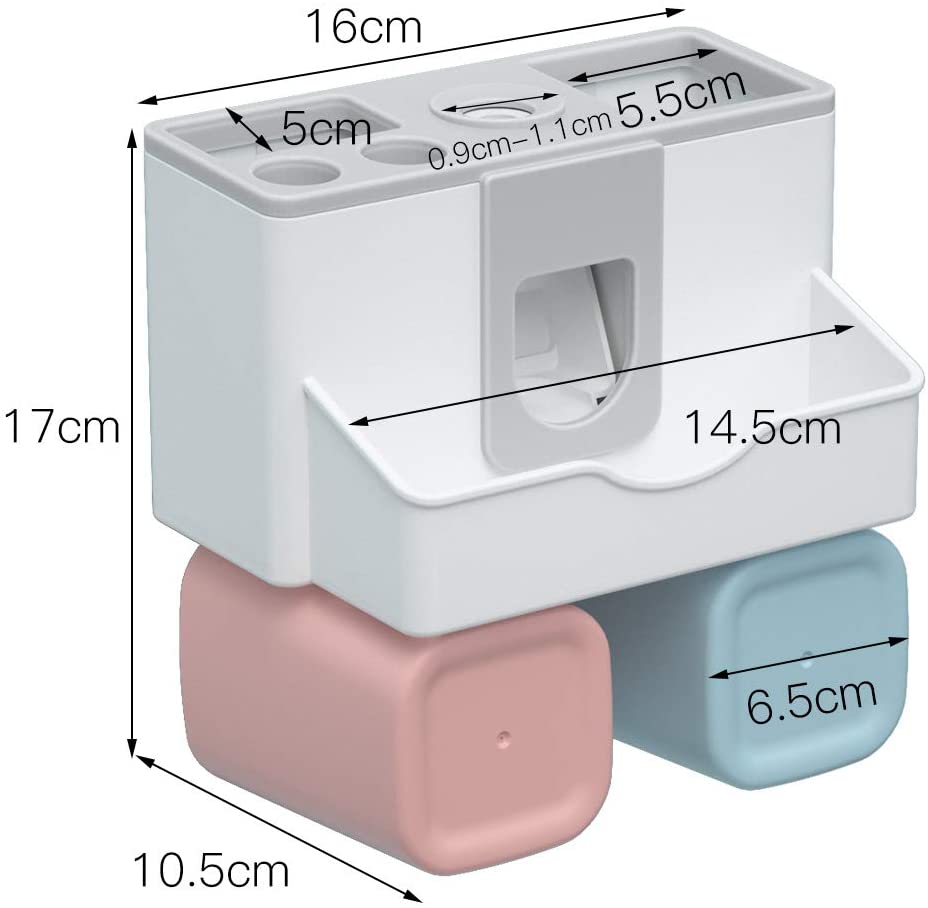 Built-in 3-inch toothpaste dispenser
 Toothbrush holder. Wall holder for toothpaste. Gently push 2-3 times and the toothpaste comes out automatically.