Furniture Lift Tool's Effortless and Ergonomic Design 
The furniture lift tool makes it easier to raise your furniture by itself. You can raise and carry heavy furniture and appliances without straining your back thanks to the ergonomic design.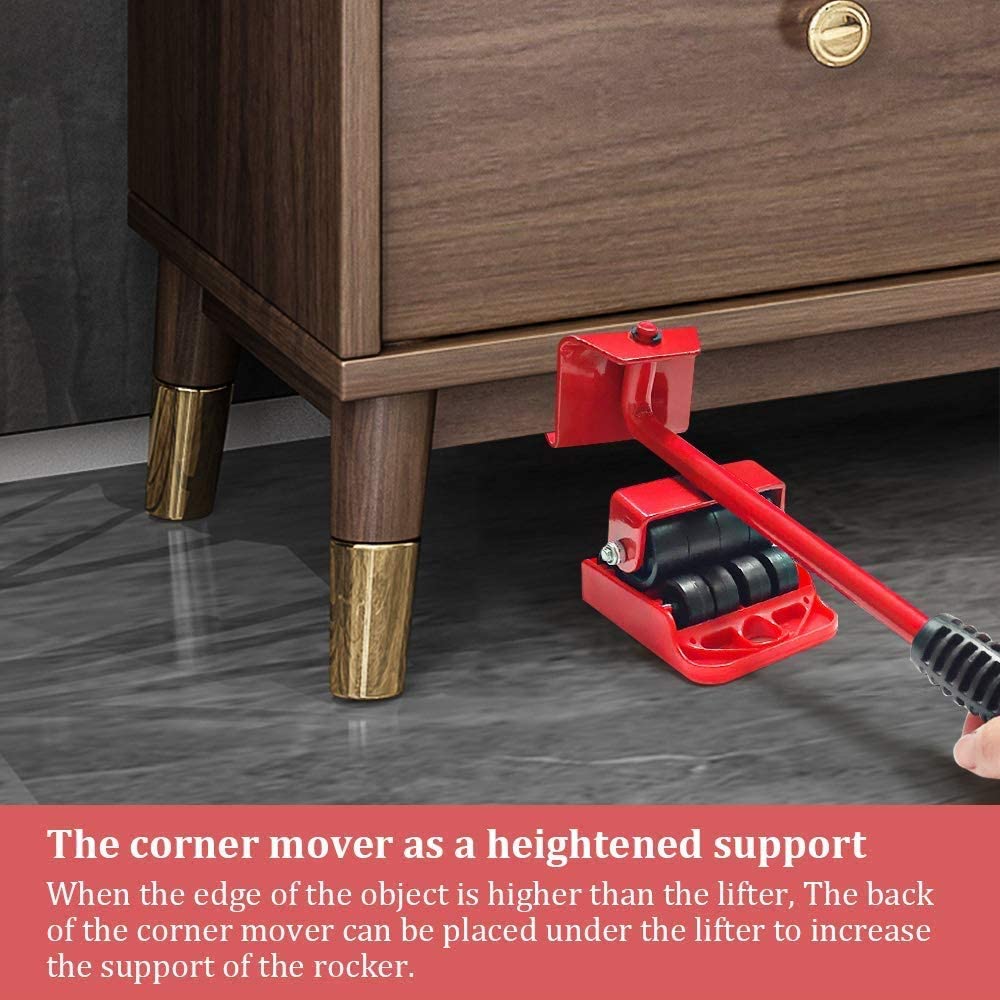 Smart Mobile
Use one hand to lift furniture. Without the use of hardware, it's easy to put together. Appliances and furniture are simple to raise, put, slide, adjust, and level.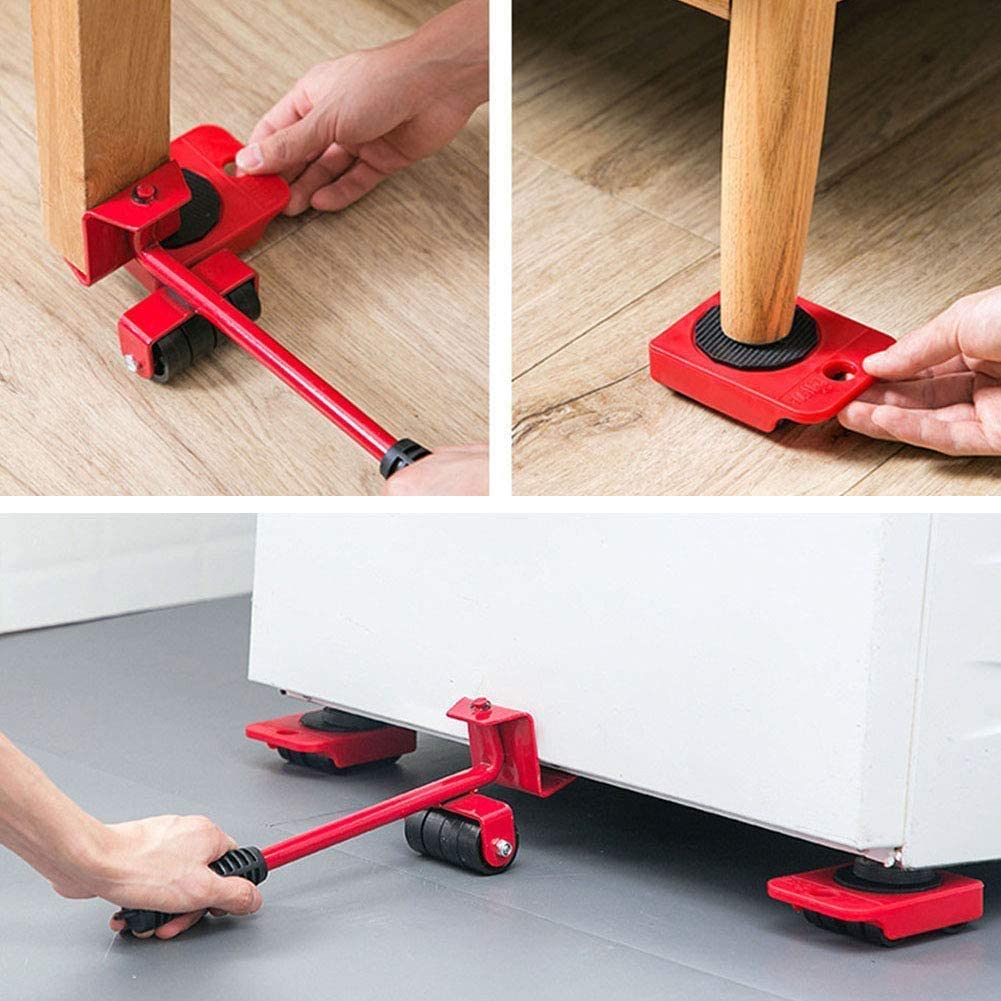 Multifunction
Effortlessly redesign and clean the living room. Suitable for wooden, laminated, and carpeted floors. Desks, chairs, sofas, bookshelves, pianos, refrigerators, and other large furniture can be moved at any time.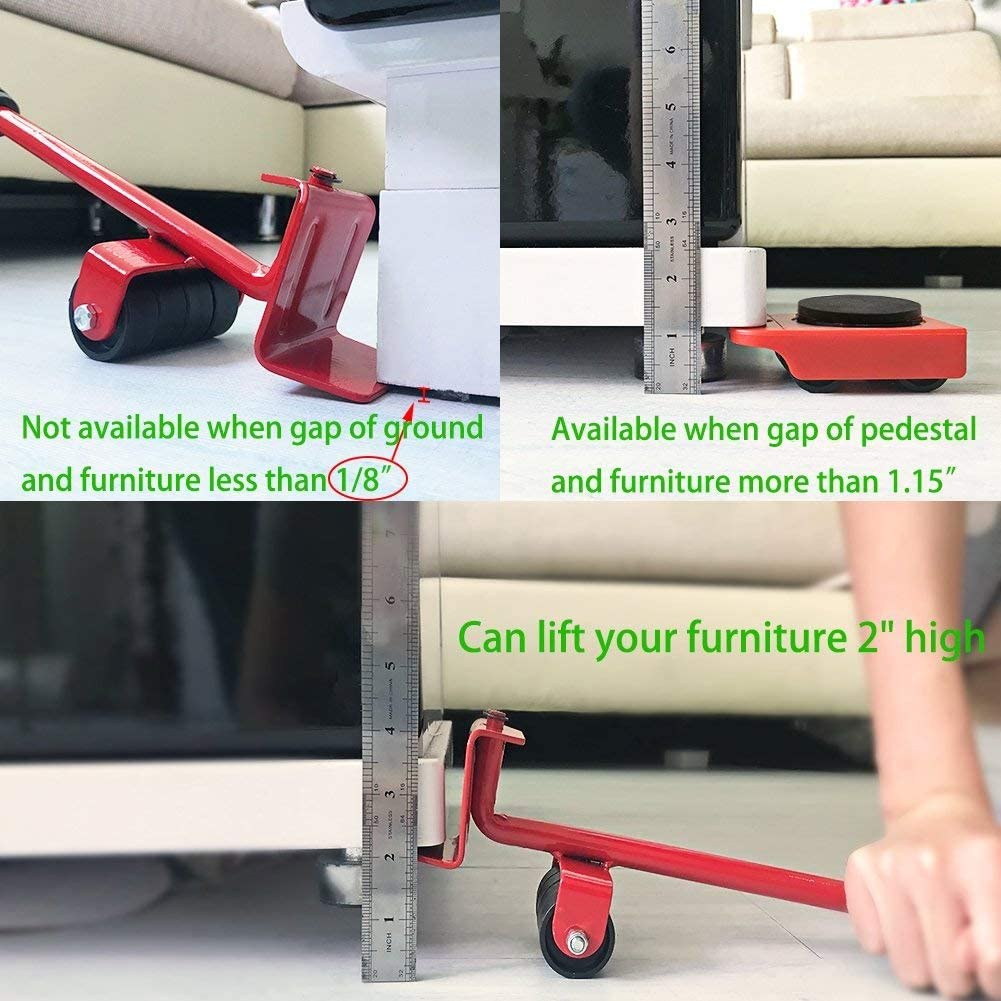 Easy to use
Place the lift under the furniture and lift it up (the furniture can be raised 2″ high), then place four roller pads on the four corners. It can comfortably lift furniture or heavy items and can accommodate a weight of up to 150kg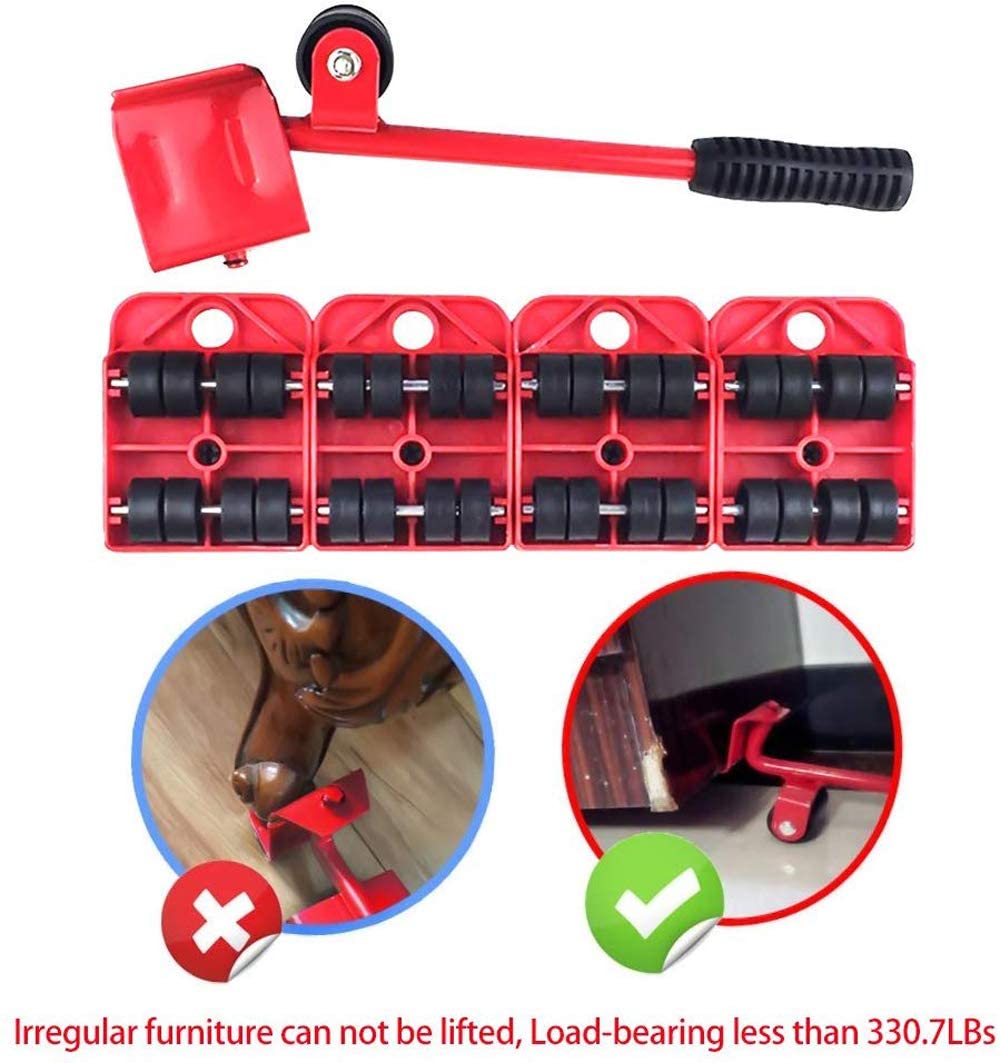 How to use 5 Pcs Set Heavy Furniture & Appliances Lifting Move Tools