Warmer And Cooler By Electricity
The car refrigerator has both a cold and a warm function, making it suitable for use in both summer and winter. Cooling down to 20°C below ambient; heating up to 65°C. At the flick of a button, you will go from cooling to heating! (It's better if you wait 30 minutes before going from cold to hot.)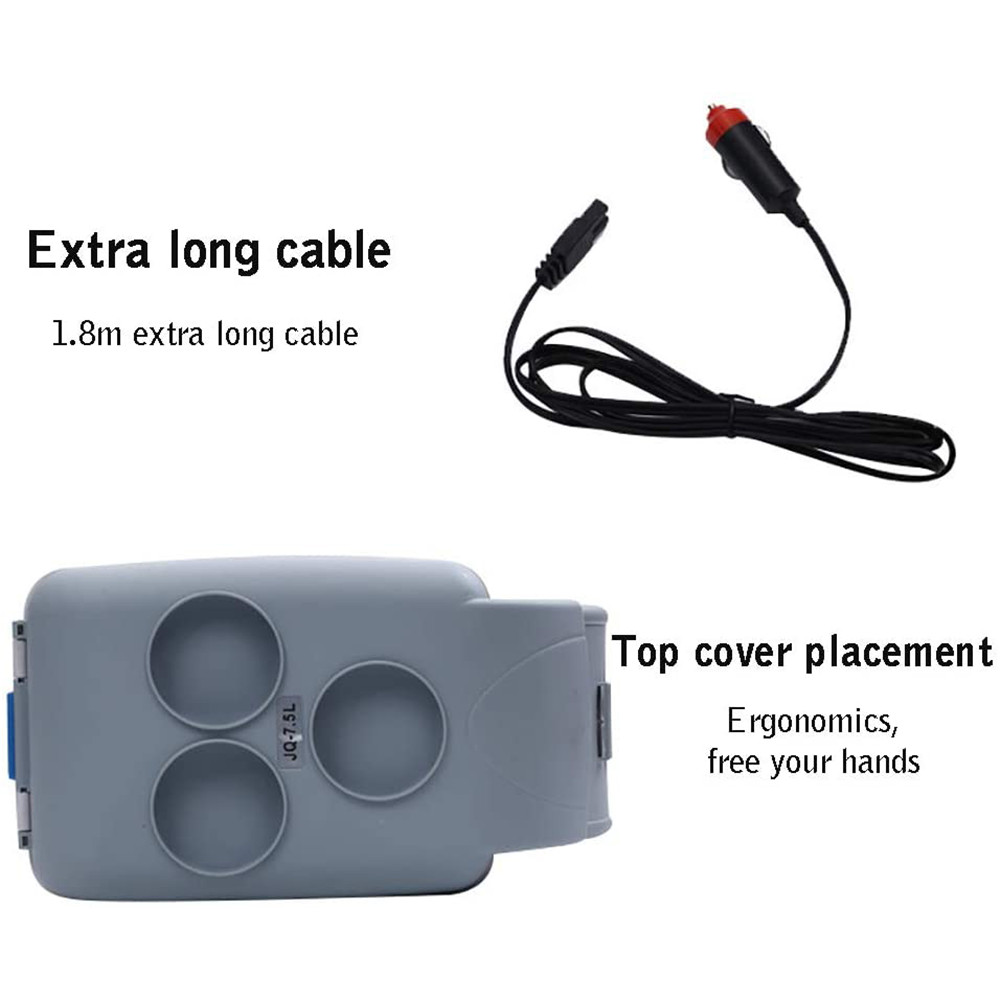 User friendly
With a lighter converter, the refrigerator can be powered by a 12 volt DC socket in your vehicle.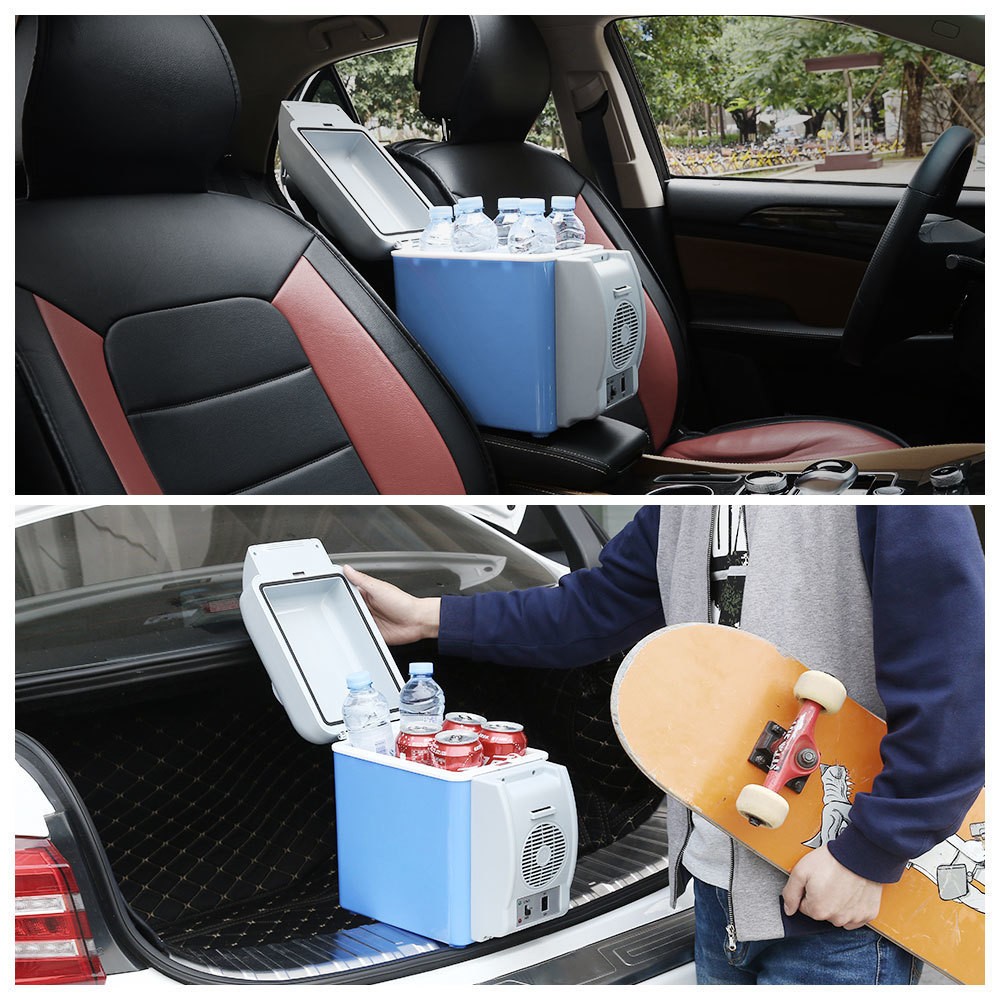 Comprehensive use.
You won't have to spend money or time making iced tea, storing fruit, or heating food on long trips.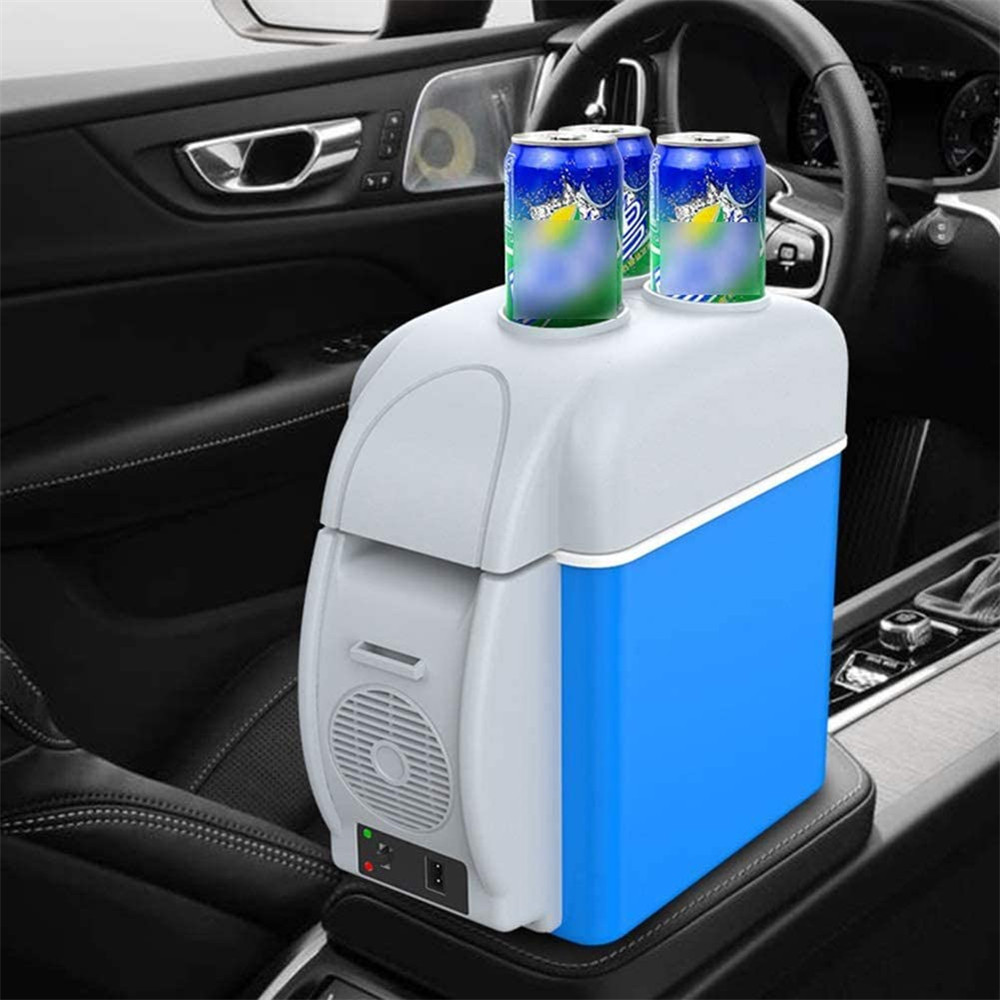 Use a flip-up lid to store the refrigerator between the front seat and the armrest box; it can also be put in the back seat or in the trunk. Small size and large capacity: With a huge capacity of 7.5L, you won't have to worry about running out of room.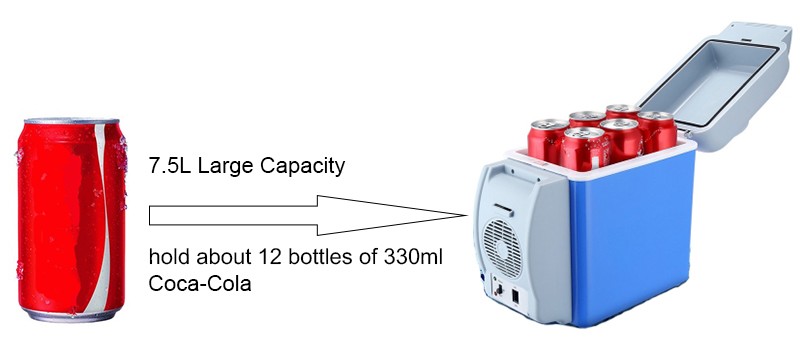 The environmental health of no fluorine emissions, limited volume, lightweight, and long service life