PORTABLE FOLDING GRILL FOR SAVING YOUR SPACE
The barbecue oven is not only foldable, but it is also lightweight, weighing only 1.6 kg, and is extremely portable. To make the grill more sturdy, the folding legs are used to stabilize it in a triangular configuration. A small barbecue and a greenhouse can be placed in the trunk.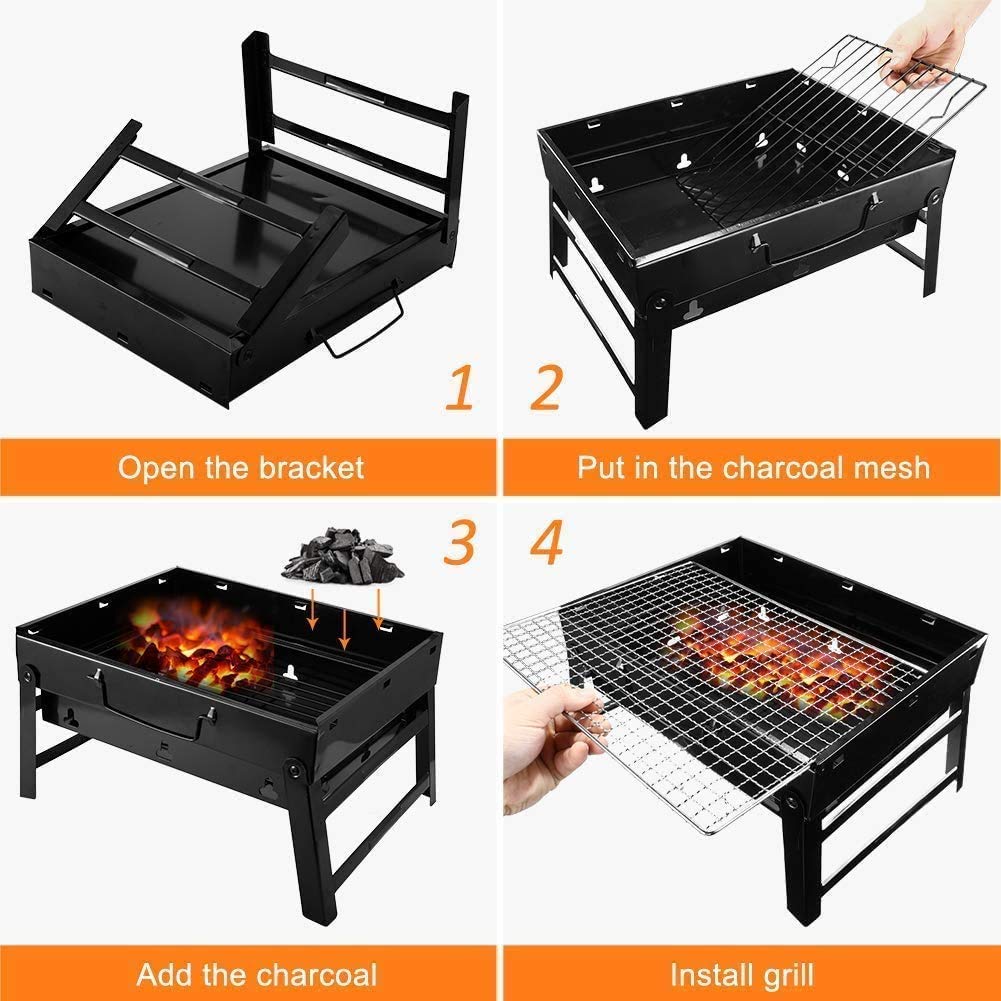 SECURE MATERIALS
430 stainless steel is rust-proof, heat-resistant, and non-deformable, with protection, hygiene, and non-toxic smoke properties. Enjoy the succulent roast beef!.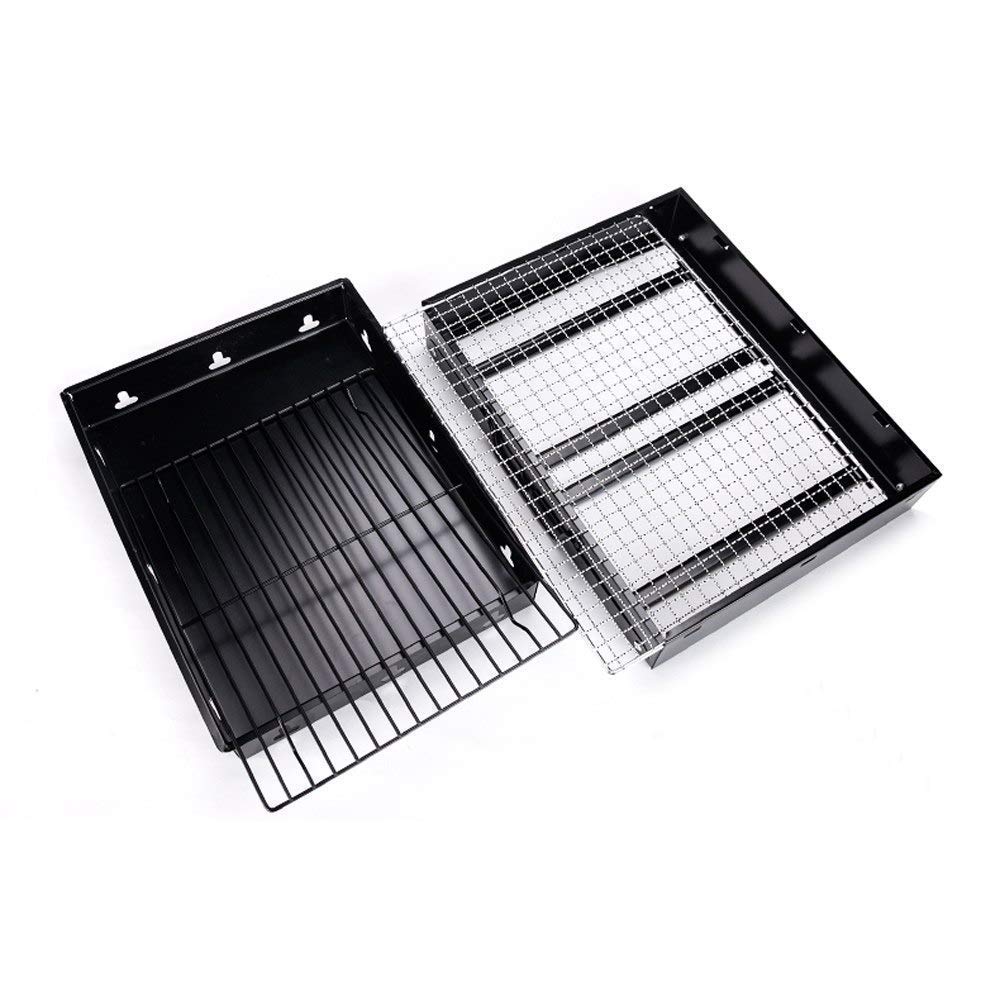 EASY TO USE
The grill doesn't need to be installed. When you're barbecuing outside, you just need to put down the folding legs to start barbecuing. There are also bracelets on both sides of the grill for easy carrying. It is designed with ventilation holes at both ends of the grill so that airflow can be easily controlled and heat is evenly distributed on the grill. Barbecue grill grids can be removed clean, very convenient, its square is 9.44×13.77inch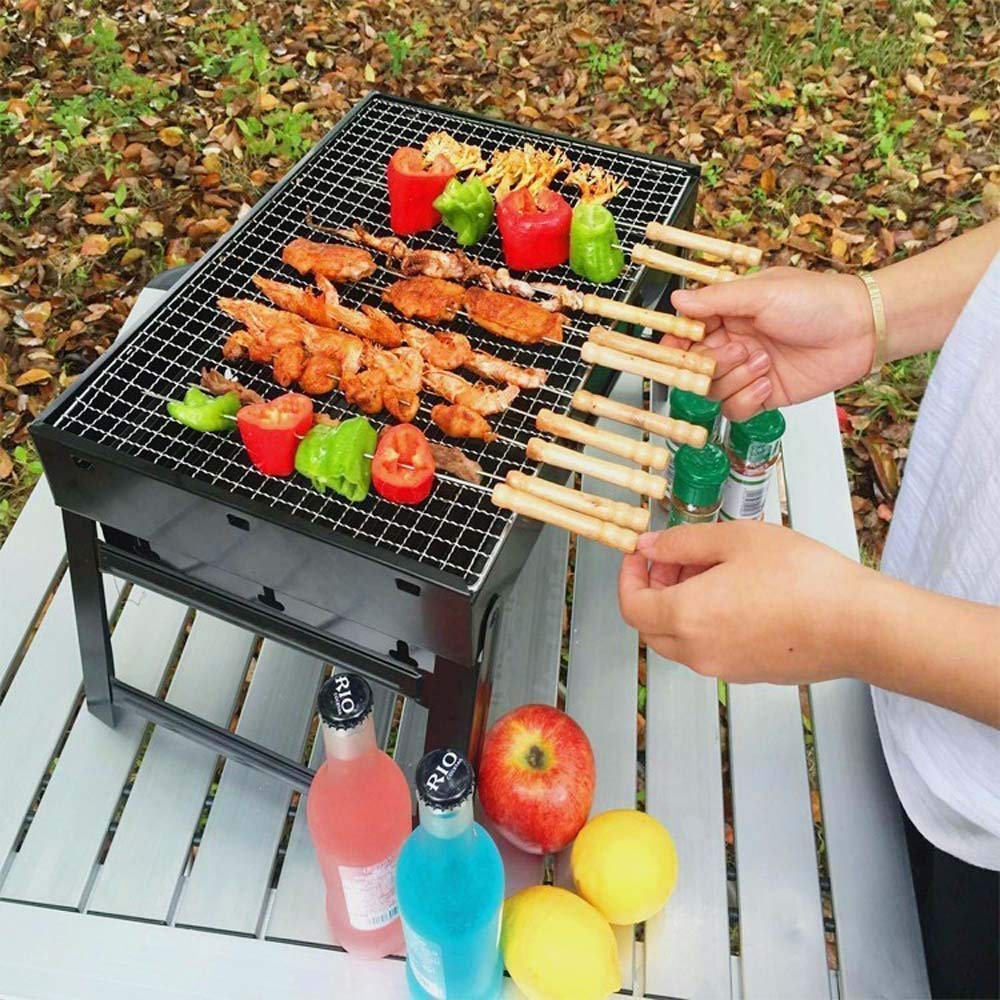 GREAT GIFT
This folding compact lightweight BBQ grill is ideal for the pool, picnics, weddings, tents, road trips, and other outdoor activities. r harm to humans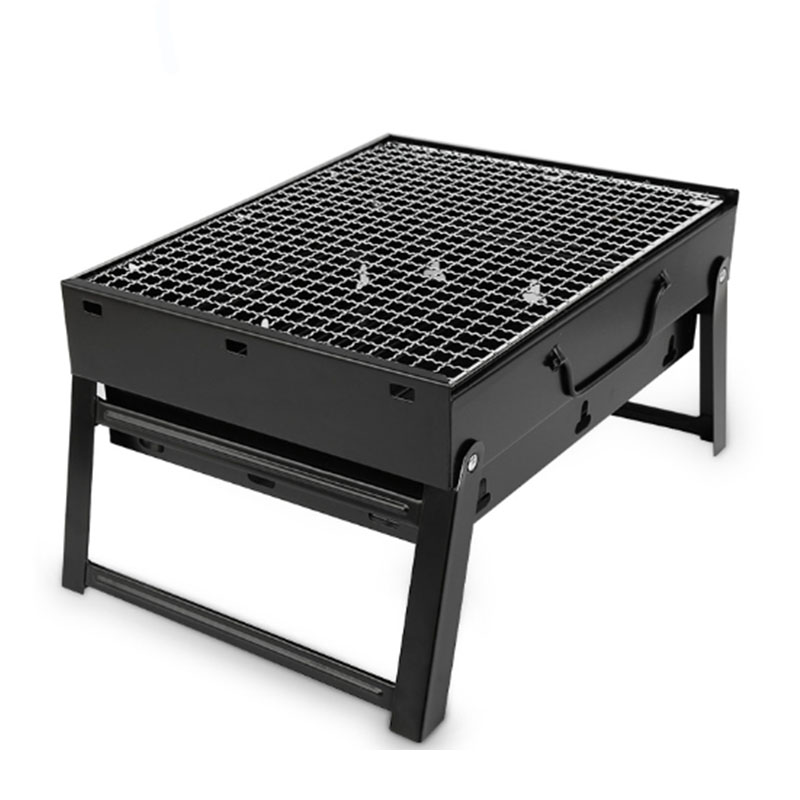 ON WEEKENDS AND HOLIDAYS, OR Anytime YOU WANT TO EAT A Tasty BARBEQUE, YOU CAN Invite YOUR FAMILY AND FRIENDS TO BARBECUE IN THE YARD OR IN THE PARK WITH A LIGHT BRILLIANT. You will take it with you while hiking or going outside and use it for a grill at any time. On the sand, you can even soak up the rays while inhaling the aroma of roasted beef. What a wonderful life!