Adjustable
You easily adjust the inner radius to fit your burners and can also can be trimmed to adapt different gas stoves.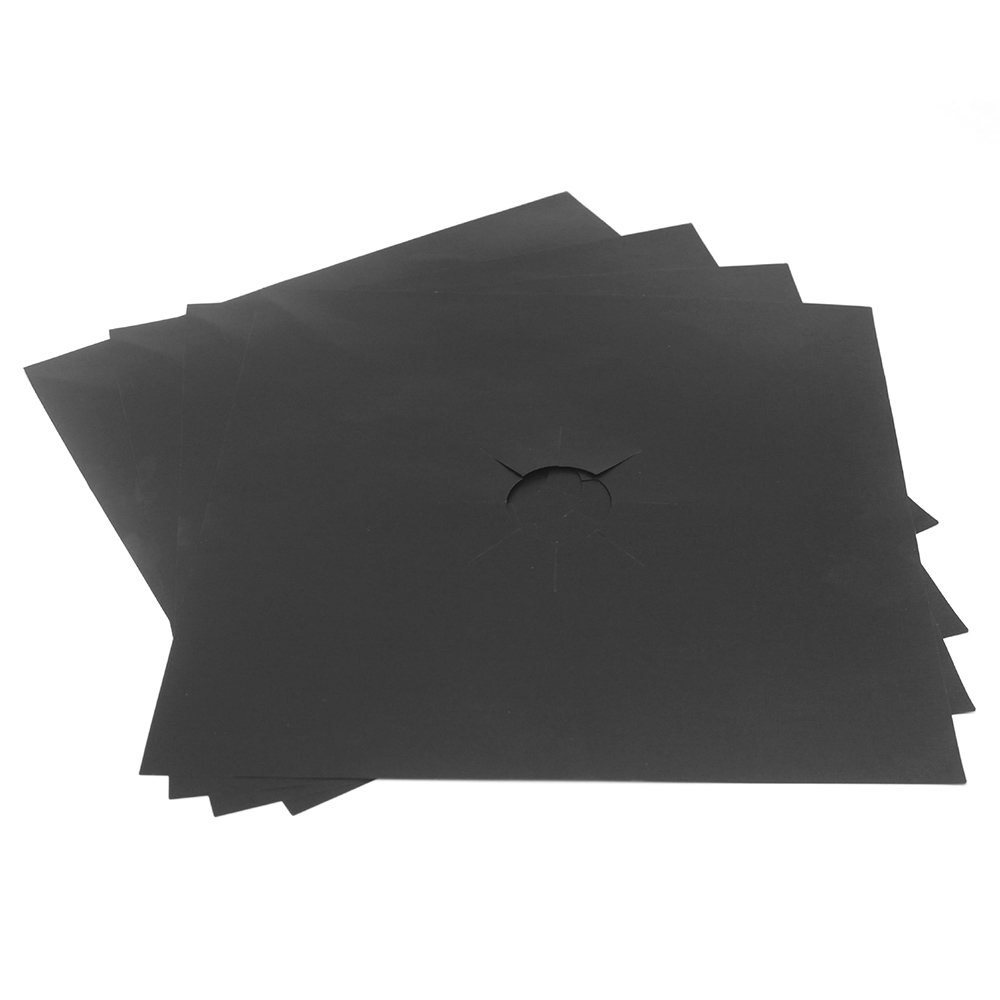 Used for many times
Since it is easy to clean, one  can wash in hot soapy water or in dishwasher, it lasts longer and doesn't warp wrinkle, it  can be  used for many times.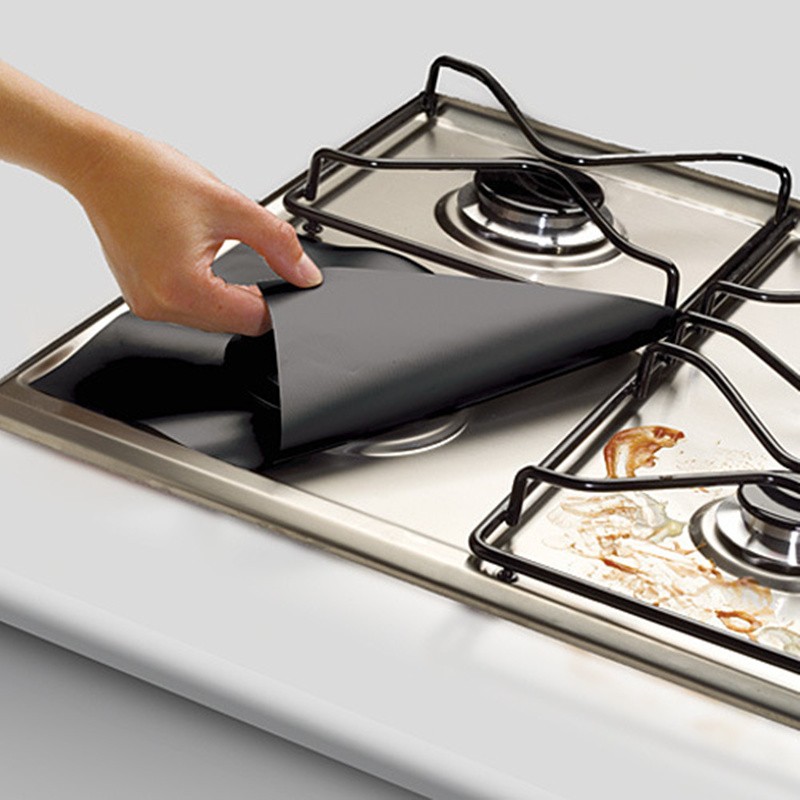 Very easy to clean
The  Gas Stove Burner Protector is easy to clean, which can  protects your stove surface and make the cleaning work more easy.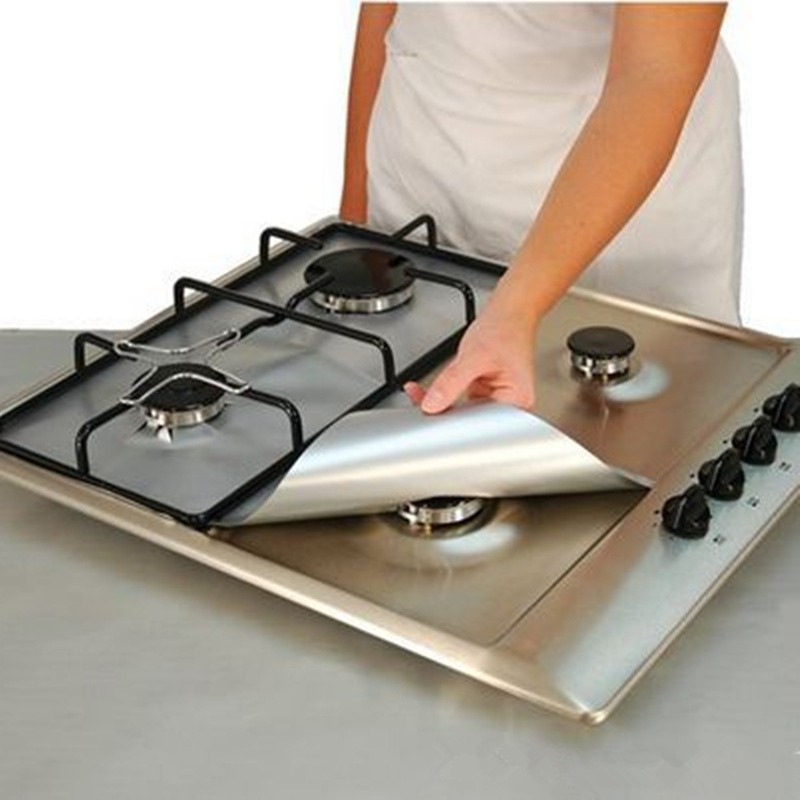 Warm notice
It can withstands temperatures up to 260°C, not flammable, but keep it away from direct contacting with flames to avoid fire outbreaks.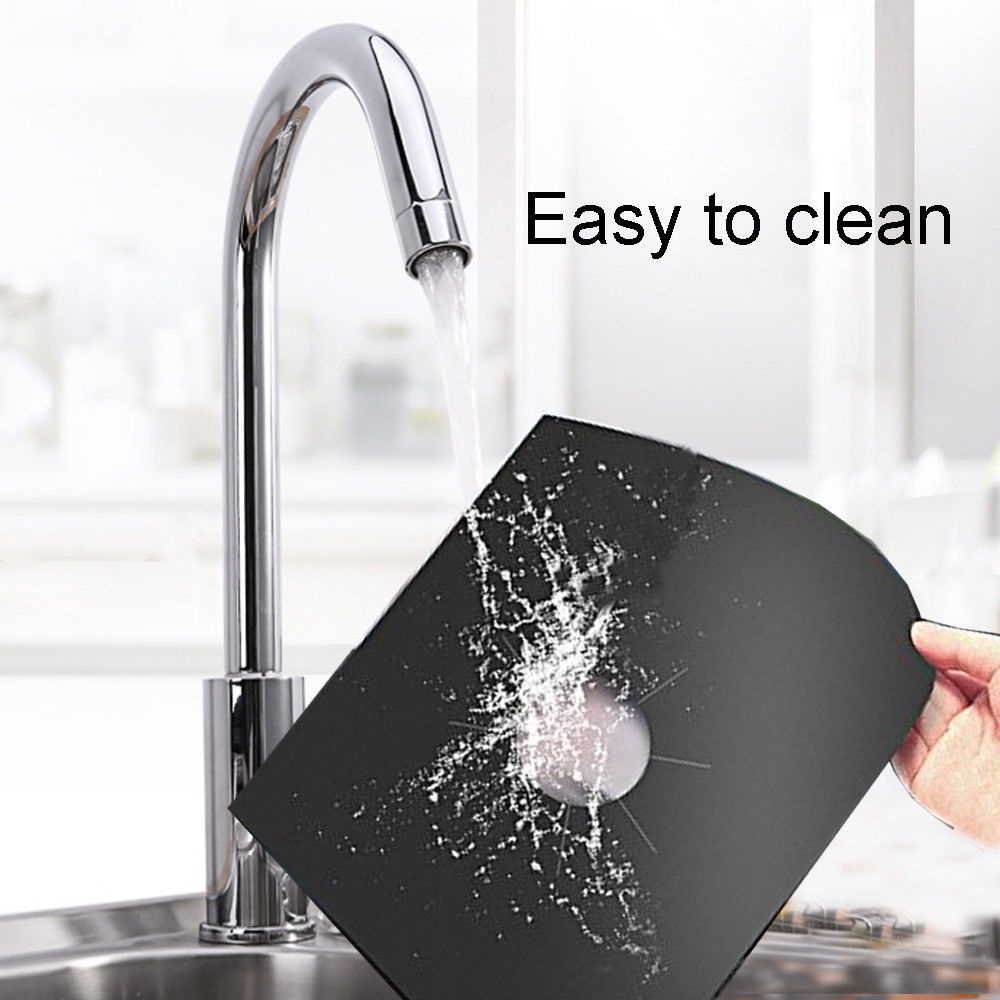 Reusable
This Gas Stove Burner Protector can be reused for many times, which is  very economical .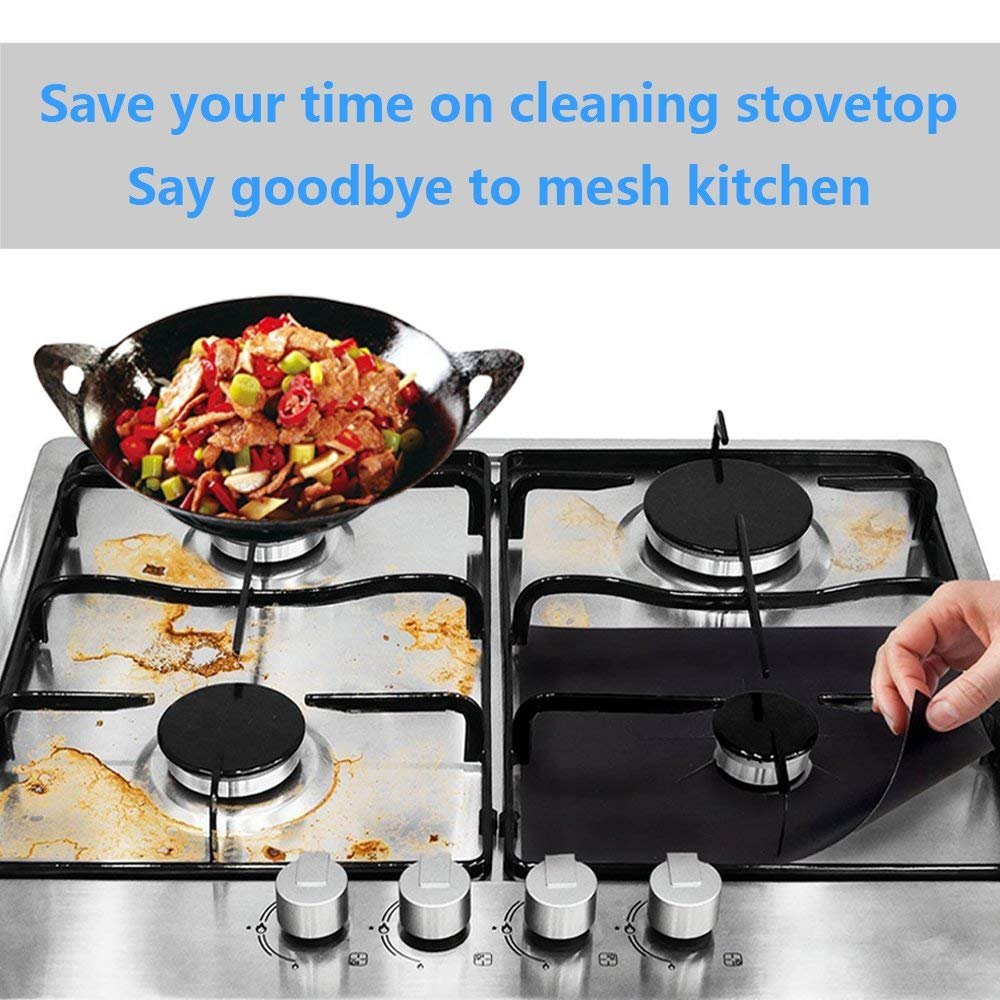 Wide usage
It can also can be used as Baking dish sheet or oven mat, that is after being cut into suitable size and shape.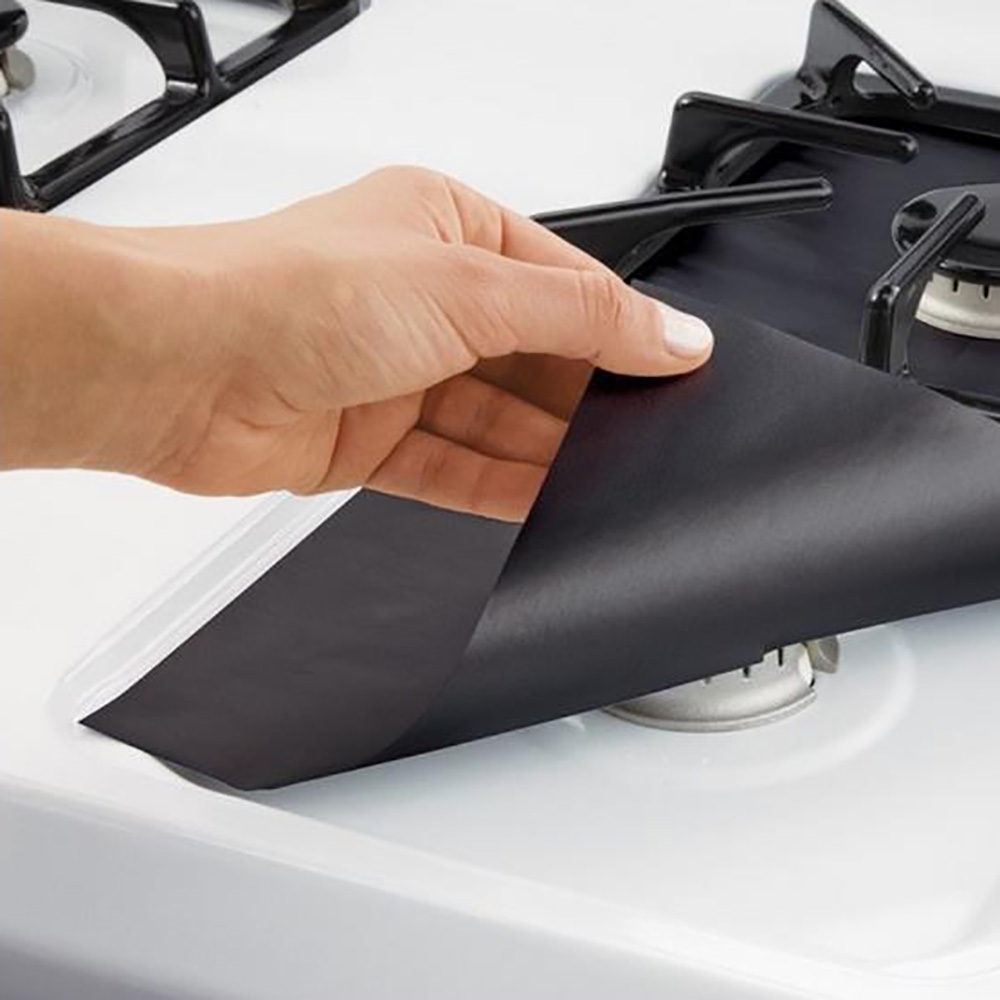 Specifications
Withstands temperatures up to 260degC
Size: Approx. 270 x 270mm
Color: Black, Silver, brown
Package include:1 lot = 2 pcs