Storage options include flour, sugar, rice, cereals, nuts, beans, snacks, pasta, coffee and tea, espresso, snacks, preserves, jams, chutneys, flour, spices, biscuits, seasonings, and fresh Hermetic handicrafts, bathroom necessities, and candles.
Silicone gasket
A silicone gasket is included with the bamboo lid with a safe and airtight seal to create an airtight environment for improved food storage. When closed, it fits firmly to the lip of the bottle and only needs a small amount of force to open.
Package includes
noodle holder bamboo glass storage containers (3.93″x 11″), secure and strong packing to ensure you receive your items in good condition.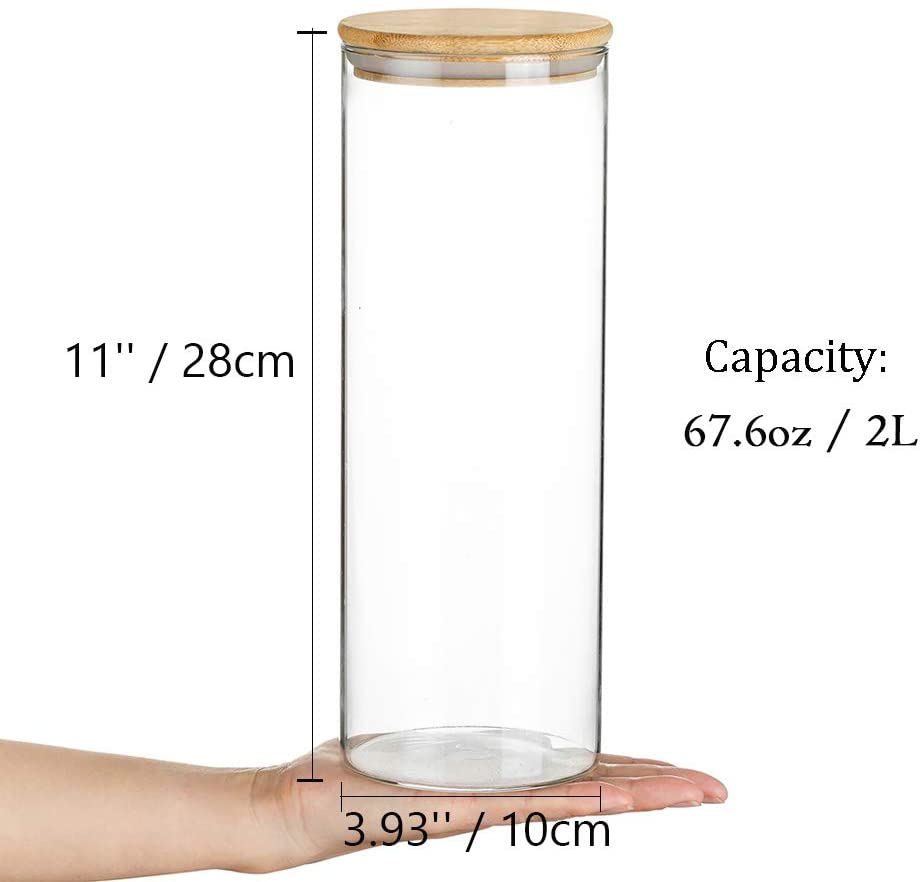 Clean and tidy
Our Spaghetti Container Storage keeps the food storage in your home kitchen organized, keeping you away from clutter every day, in a neat and clean environment, and no longer worrying about where food is placed.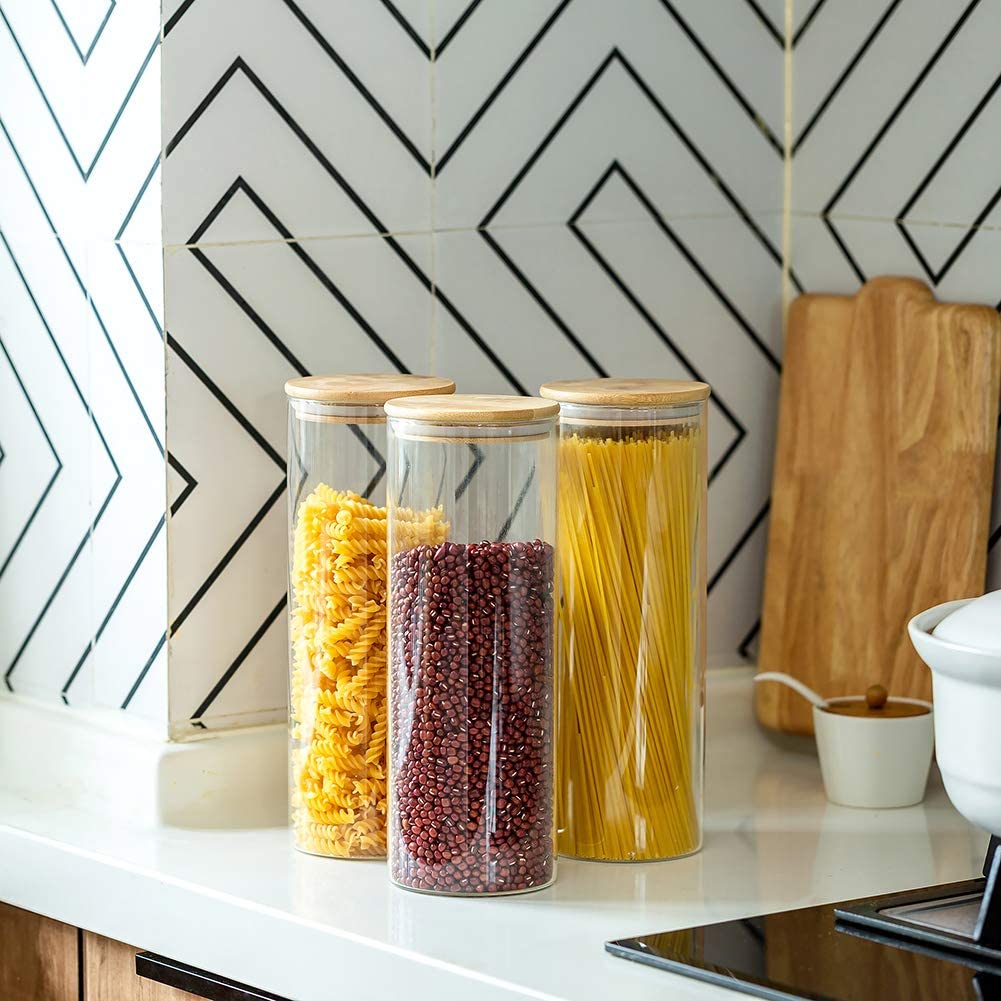 Safe storage
The bamboo jar with lid is moisture-proof and fresh-keeping, super tightness, protecting the food from deterioration due to expiration, keeping the food dry, long-term storage, can be used to make long noodles and other items that need to be sealed.