This Premium Potato Masher features a long and smooth plastic grip, plus sturdy Stainless Steel small holes Head allowing you to mash steaming vegetables while keeping your hand at a safe distance. Its comfortable grip is easy to hold requiring less effort to get the job done.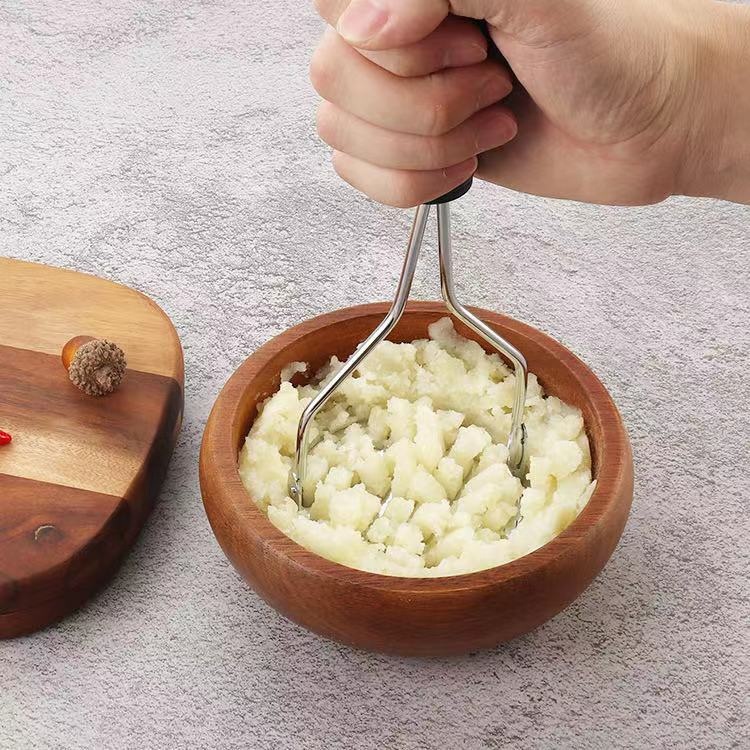 Potato Masher is extremely durable, made with Food Grade Stainless Steel. Small inner holes and larger outer holes for quick mashing without leaving any lumps. The stainless steel potato masher is very easy to clean and comes with a large in-handle hole for hanging storage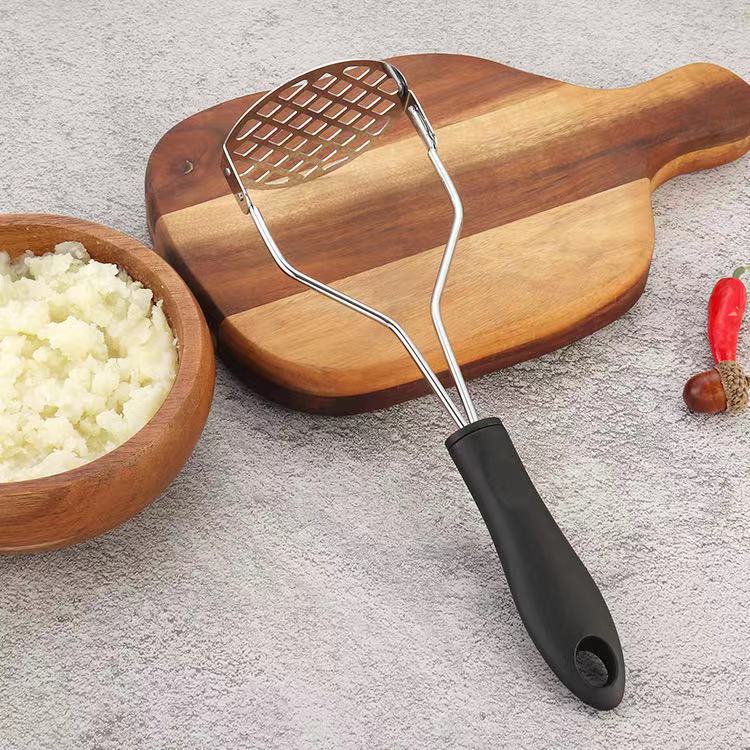 Our lightweight design and a comfortable handle make mashing easy and pain-free. The Good Grips Potato Masher features a Cushioned Handle that absorbs pressure while you work. The Potato Masher is dishwasher safe so you can keep your Egg Masher Clean and Family Happy!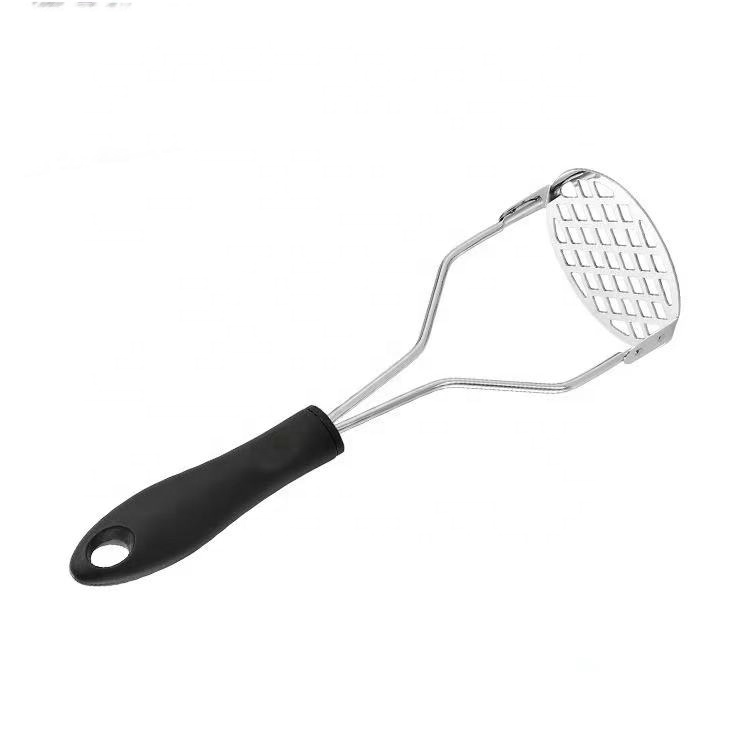 The Square face covers the medium surface area ensuring that potatoes will be mashed in a quick and efficient manner. Capable of giving a durable performance with each use. A potato masher makes the perfect mashed potatoes. The large in-handle hole for hanging storage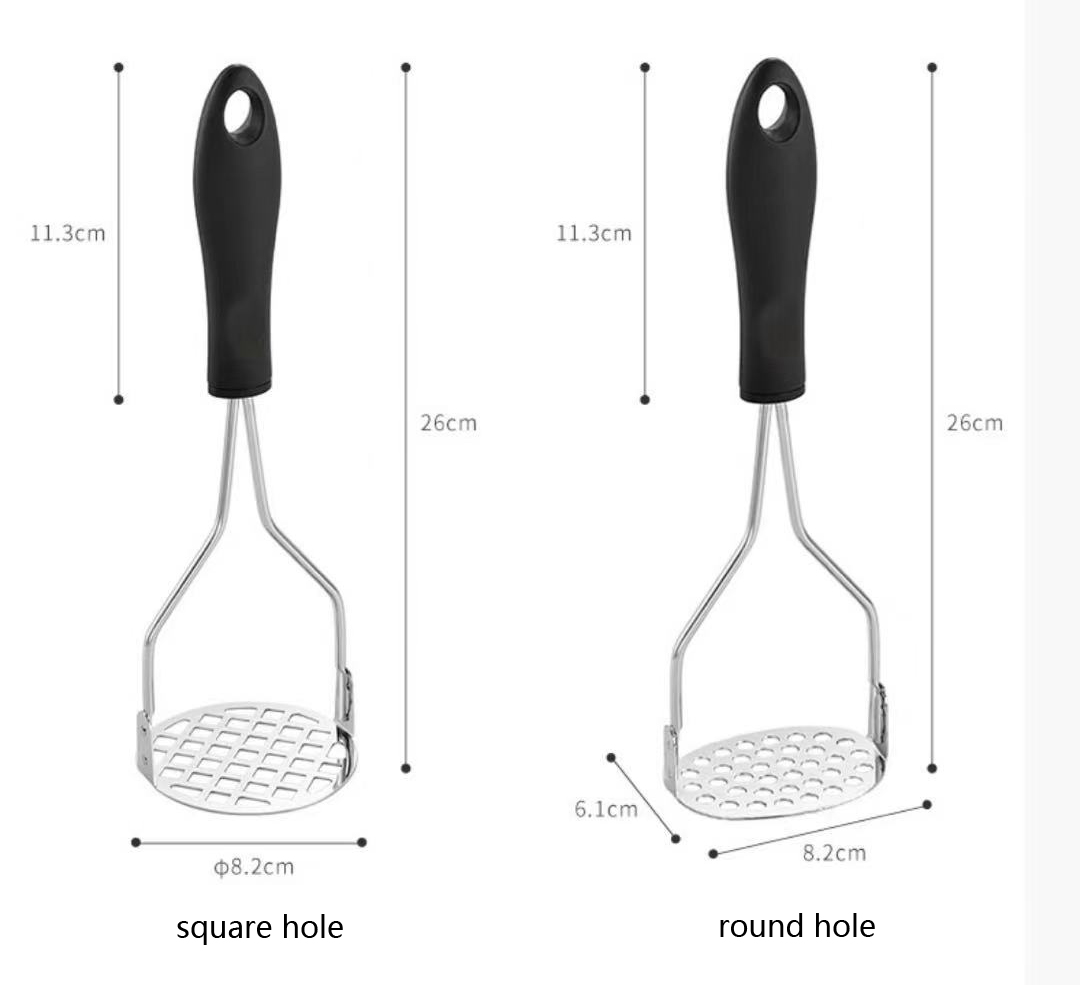 Great for mashing potatoes, root vegetables, and fruit. The Masher is great for potatoes, yams, carrots, and other root vegetables. Or use it to mash apples and bananas for homemade baby food. This multi-use tool is great for more than just being potatoes small