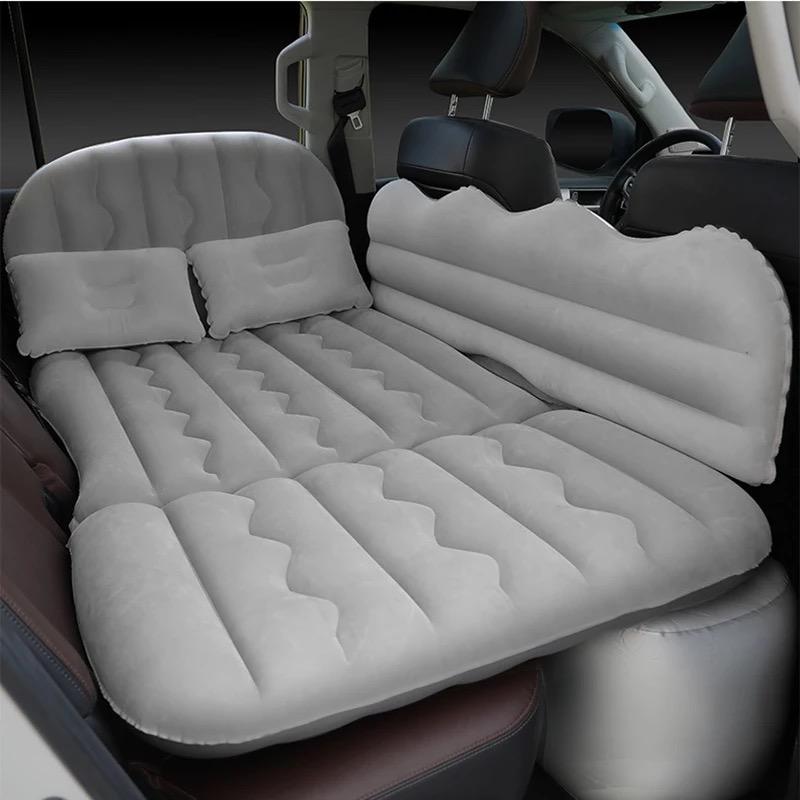 Very convenient  Inflatable Air Mattress, suitable for most car back seat models (Saloon car, SUV and Trucks) which
can be achieved by adjusting the seat width. It is a Multifunctional Mattress,  can be used as a car sleeping pad, travel
bed, camping bed, indoor bed,  long distance travel and outdoor activities like camping.
Comfortable and safe, wear-resistant and durable with strong compression resistance.
Made of soft flocked PVC, provides excellent durability and comfort.  Capable to support heavy weight.
Inflatable Pillows design serves as helmet, adds experience feeling and backrest function. It is Easy to clean since you
just need to wipe when dirty with a piece of cloth.
What You Get
This inflatable car air mattress bed set includes 1 Car Air mattress, 1 Car Air Pump, 2  Repair Patch, 1 children/pet
safety baffle,  2  Inflatable Pillow and a Carrying Bag.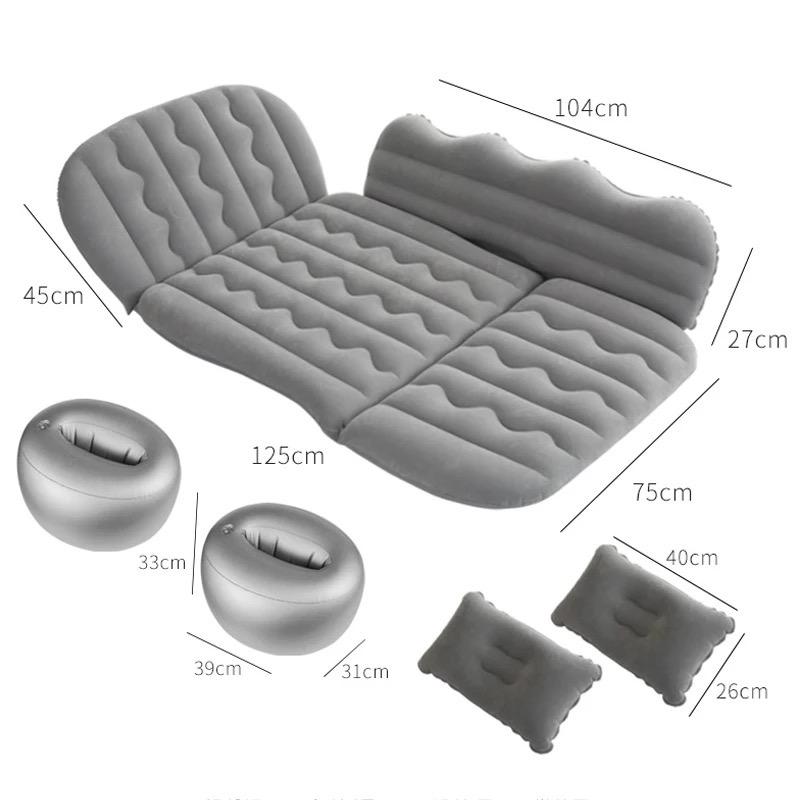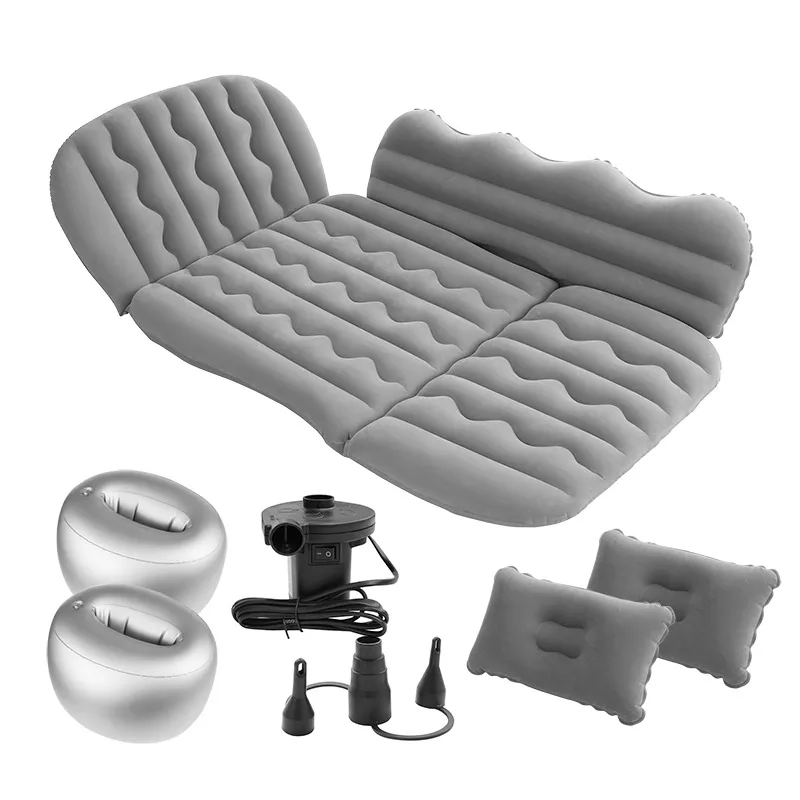 High Quality Material 
Inflatable Car Air Mattress is made of thickened PVC and flocking material, great resilient comfort and  texture.
New bonding technology is used to make this car air mattress leak proof. Easy to clean by wiping with a piece of cloth.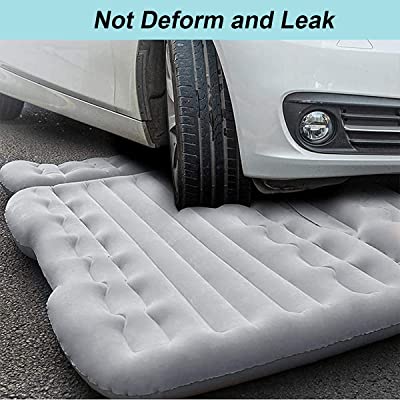 Upgraded Design
The air mattress adopts the children's anti-drop design preventing your kids or pets from falling into the front row
while driving, always protect you and your children safety. Moreover, mattress and piers can be separated so
mattress can be used like a normal camping mattress.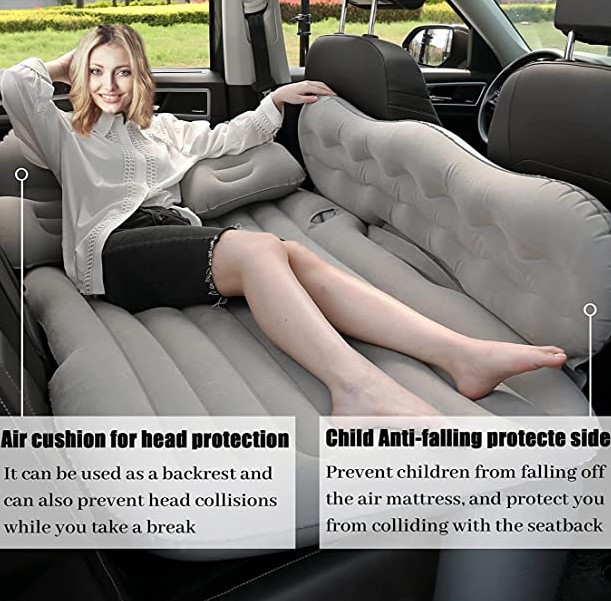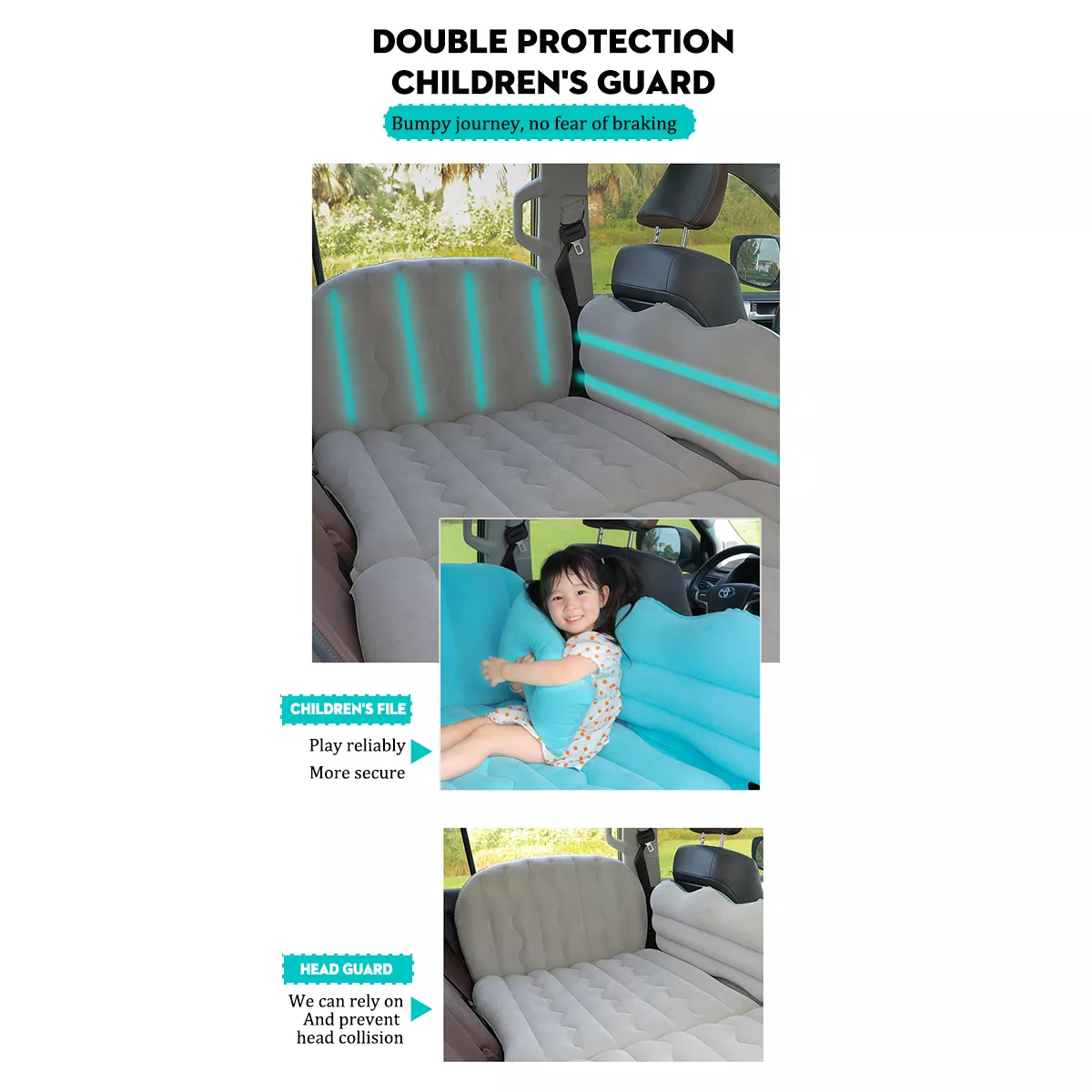 Easy to Use
Inflate the air mattress to desired firmness within 3 minutes with pump. Car bed Dimension: 125cm x 75cm x 45 cm
/ 49inx29inx17.7in (after inflating). Lightweight folded, easy to carry, open the bleeder valve, press and make the air
out. When no longer in use, it can be folded and put into the storage bag which is convenient to carry and does not
take up space.