Bring a touch of vintage style for your room and frame your window curtains beautifully with this curtain tieback. Integrated stylish appearance with strong magnetic buckles, it not only makes installation more convenient, but also becomes an ideal garniture to decorate your living space to be filled with artistic ambience.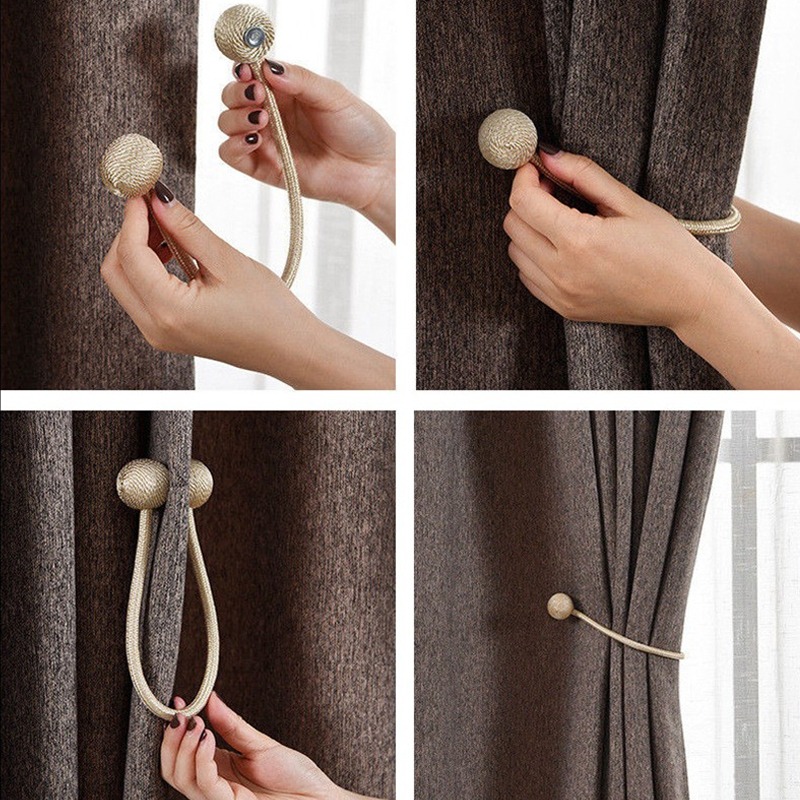 Magnetic Buckle
Easy to install, no drilling holes required to stop damaging walls. Strong magnetism keeps your draperies firmly and easy to pull back or let them down.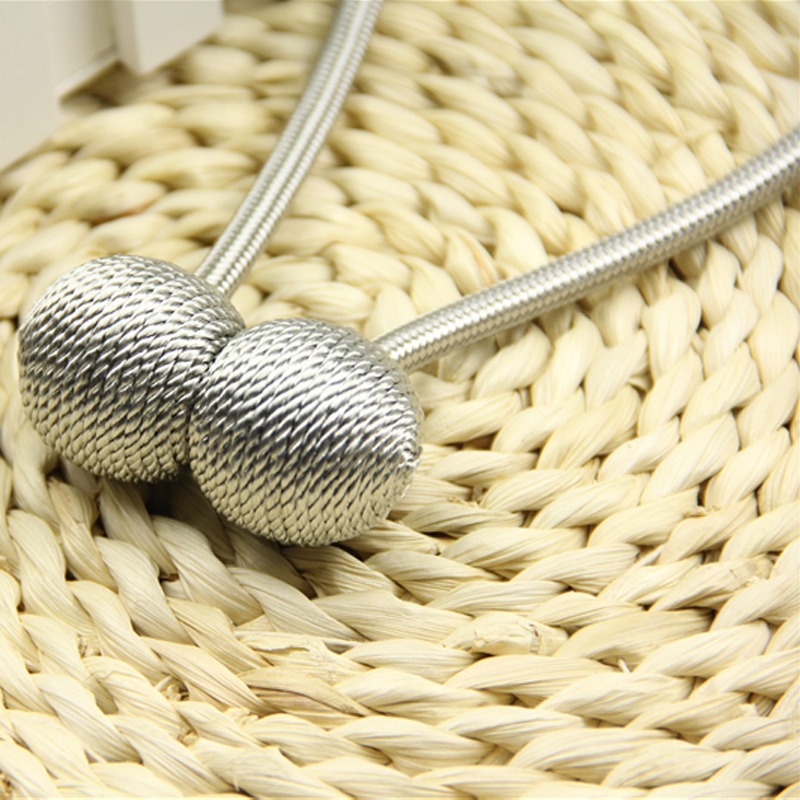 Durable & Beautiful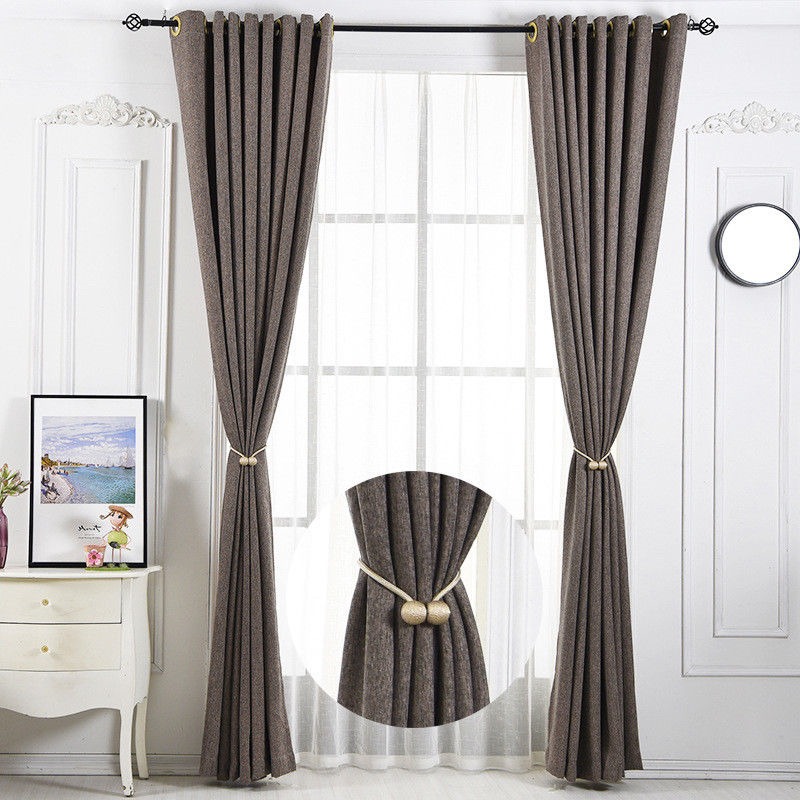 The sturdy ornament is elaborately carved to be lifelike, emitting a kind of archaize artistic aesthetic feeling while durable in use. Varied colors for your option to harmoniously match different colors and styles of curtains
Prevent From Losing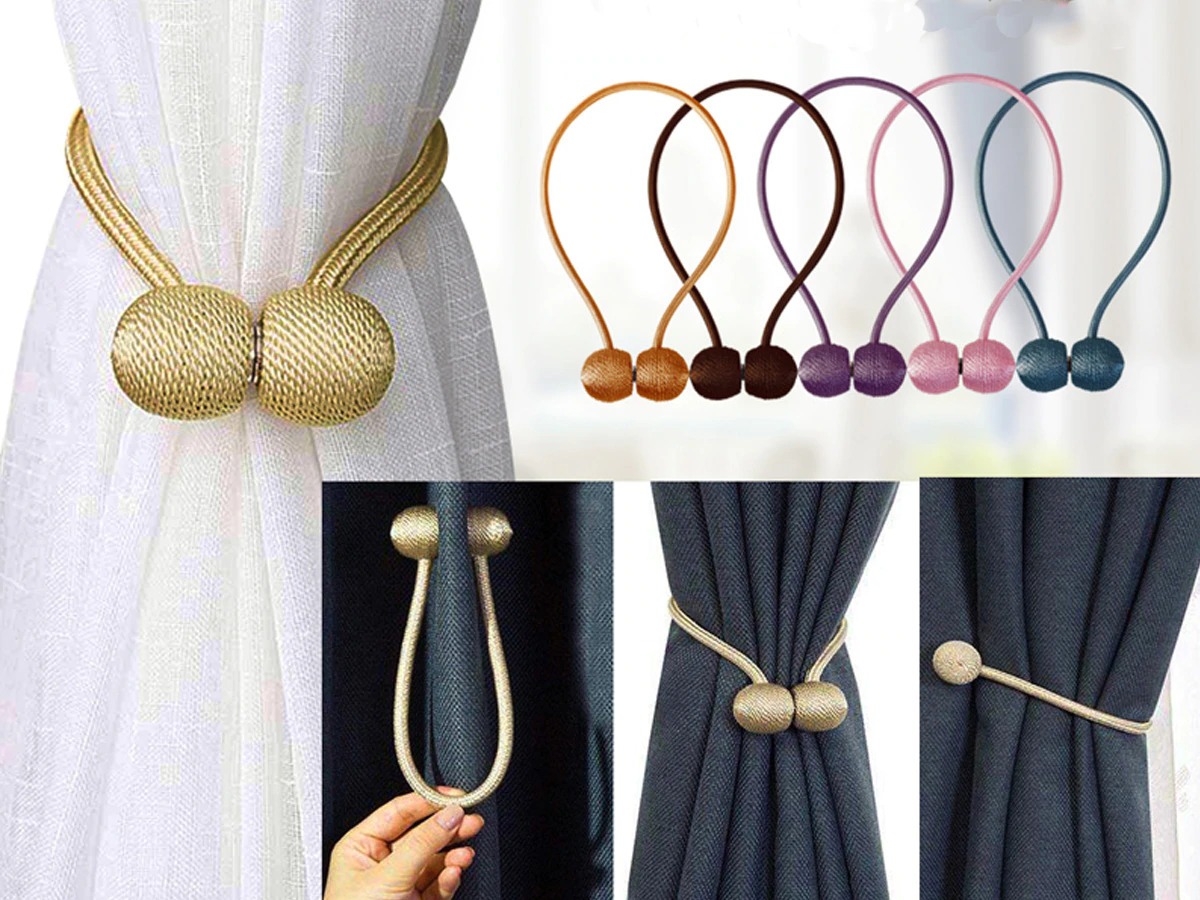 Buckle the curtain tiebacks anywhere you like when letting the curtains down and easy to find it next time you plan to use it. Meanwhile, it also increases a touch of embellishment for your curtains
Flexible Usage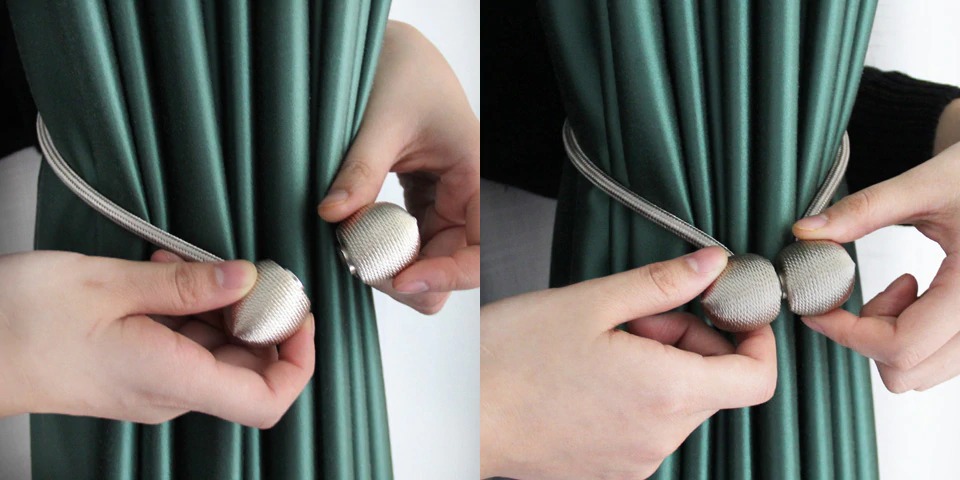 Only four binding methods are shown here for your reference. Please select the optimal method to buckle the curtains according to the actual lighting requirements for your room or your preference.